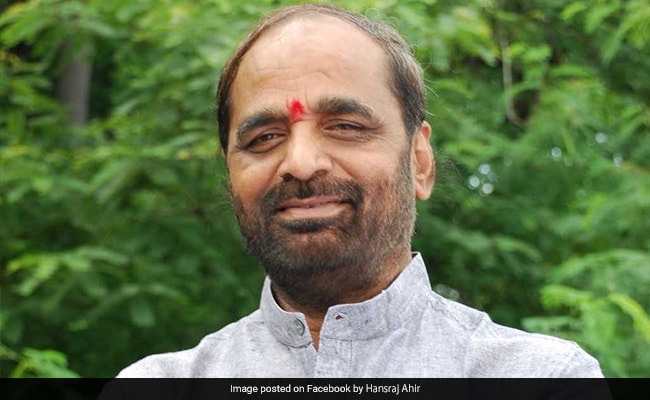 New Delhi:
The government condemns all kinds of violence but statues of foreign leaders have no place in India, union minister of state for home Hansraj Ahir said today. Mr Ahir's comment comes after a statue of communist icon Lenin was demolished in south Tripura's Belonia by suspected BJP workers.
The violence followed the
BJP's victory in the assembly election
in the north east state, where a 25-year communist government led by Manik Sarkar was ousted.
"We condemn all kinds of violence and the state government is handling the situation. But I want to make it clear that statues of foreign leaders are not required in India. I don't want to take anyone's name but I want to say that we have no place for them," Mr Ahir told news agency Press Trust of India.
He said India has produced enough icons and ideologues, such as Mahatma Gandhi, Swami Vivekananda, BR Ambedkar, Deen Dayal Upadhyaya and Ram Manohar Lohia, for people to eulogise.
Home minister Rajnath Singh has told Tripura governor Tathagata Roy and senior police officer AK Shukla to ensure peace till the new government is installed in Tripura.
The Communist Party of India (Marxist) or CPI(M) has alleged that BJP volunteers have been damaging public property and attacking Left workers after its election win. The BJP is set to form government in Tripura with alliance partner the Indigenous People's Front of Tripura (IPFT).
Sporadic clashes between rival political groups in different parts of Tripura were reported after the election results were declared on Saturday last.
Only Kerala has a Left-run government now.
With inputs from PTI