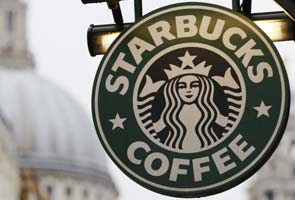 Mumbai:
Starbucks, the multinational coffee super-chain, has refuted allegations by a UK newspaper that it pays "poverty wages" to its employees in India. Starbucks opened three outlets in Mumbai last month.
In a report over the weekend, the UK's Mirror alleged that the chain pays its cleaners 25 pence (Rs 21.88) an hour at its stores in India.
The paper wrote, "The pittance falls far below the country's official living wage". The paper also claimed "even the baristas (bartenders) who serve coffee were being paid only 56 pence (Rs 49) an hour."
(Read the full article)
Starbucks India, which is in partnership with the Tata Group said in a statement, "We pay our partners a starting wage of 35.94 rupees per hour with additional benefits such as medical insurance, accident insurance, and statutory benefits."
(Read entire statement from Starbucks)
That would add up to nearly 300 rupees a day and over Rs 8,600 a month - considerably higher than the Rs 5,000 set as minimum wage by the labour commissioner in Maharashtra for a skilled worker in a hotel or restaurant.
While Starbucks is not violating labour laws, the report in the Mirror has triggered a debate over whether a cup of coffee - Rs 90, for example- should cost what an employee would earn in two hours.
Tell us what you think. Comment below.