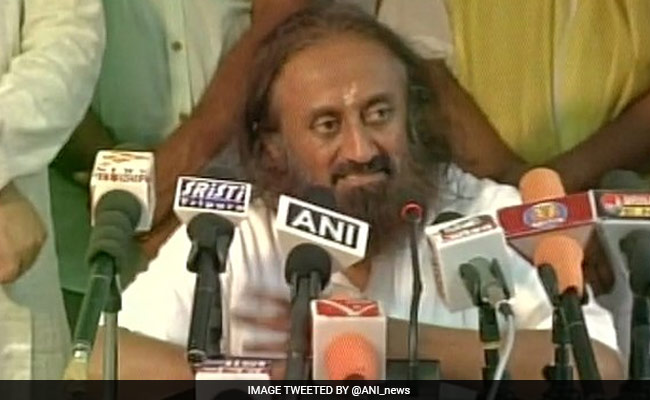 Highlights
Spiritual leader says his effort for a peace dialogue with ISIS has ended
ISIS doesn't want peace, they should be dealt with militarily: Sri Sri
The Art of Living founder is on a 3-day visit to Tripura
Agartala:
Spiritual leader Sri Sri Ravi Shankar said on Thursday that he tried to open a dialogue with ISIS, but the terror group rejected it by sending him a photograph of a beheaded man.
"I tried to initiate peace talks with the ISIS (Islamic State of Iraq and Syria) recently but they sent me a photograph of a beheaded body of a man. Thus, my effort for a peace dialogue with the ISIS ended," Sri Sri Ravi Shankar said.
"I think the ISIS does not want any peace talks," he told reporters in Agartala. "Hence, they should be dealt with militarily."
Mr Ravi Shankar left for Kolkata after a three-day visit to Tripura.
Holding a series of meetings across the state, he stressed on the need to bring peace to India's northeastern region.
The 59-year-old said his aim was to unite all cultures, religions, faith and ideologies.