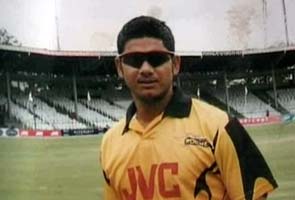 New Delhi:
Former Ranji player
Baburao Yadav
was today arrested by the special cell of the Delhi Police in connection with the spot-fixing scandal that has cast a shadow on the ongoing edition of the Indian Premier League. He was detained yesterday.
30-year-old Yadav had allegedly introduced Sunil Bhatia, a suspected bookie who has been arrested, to suspended Rajasthan Royals player Ajit Chandila. The cricketer was arrested on May 16 along with his teammates - S Sreesanth and Ankeet Chavan - over allegations of spot-fixing.
"He got a call from Delhi police five days back and went to Delhi. Since then he was regularly in touch via phone. But since this afternoon, he stopped calling and is not taking calls," his mother Fulmati Yadav said.
What seems to have led the cops to Yadav is another former Ranji player, Manish Guddewar, who was arrested on Sunday. The duo had earlier played together for the Indian Gymkhana Club in Nagpur from 2003-2005. Yadav later got employed with the Indian Railways and began playing for them. He was posted at Nagpur with the South Central Railways before he was suspended.
Yadav's family, though, claims that he is being framed.
"He is innocent... he didn't do anything wrong," Yadav's wife, Veena said.
Yadav had reportedly been under the scanner for some time. Like him, 32-year-old Guddewar too allegedly knew Chandila and got him in touch with other bookies. He was arrested along with two other fixers including 44-year-old Bhatia.
The latest developments in the case increasingly point towards the involvement of former players who allegedly acted as mediators between current players and bookies to help fix matches. Amit Singh, a former Ranji player for Gujarat, who was also arrested last week along with the three cricketers, is accused by the police of being the "talent-spotter" for the bookies.