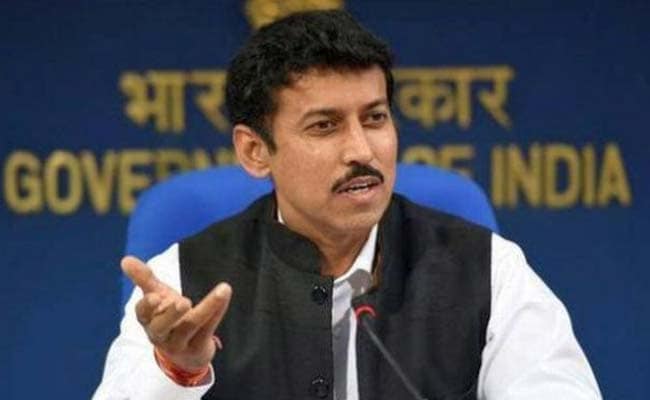 New Delhi:
Sports Minister Rajyavardhan Singh Rathore today dropped hints of renaming Sports Authority of India (SAI) making it clear that the word 'Authority' has no relevance in modern sporting scenario.
"The 'authority' in 'Sports Authority of India' has no place in sports today, to deliver better service @IndiaSports & @Media_SAI will shapeup," Mr Rathore said in the first of a series of tweets indicating significant revamp.
The Minister assured help to former sports icons of the country, who have been struggling for basic needs of life.
"It concerns us when our sporting icons struggle for basic needs past their prime. Help @IndiaSports help athletes, write us what you think," he wrote in his second tweet.
He reiterated that his ministry will not waver from their goal- respect and facility for sportspersons.
"Our mantra is 'Sammaan aur Suvidha' where sportsperson, coaches & fans are at the top of the table. Actions of sports bodies must reflect this," said Mr Rathore, who graced the BSF Half Marathon event at the Jawaharlal Nehru Stadium here today.
Mr Rathore, who won a silver in the men's double trap event in the 2004 Athens Olympics, took over as Sports Minister last month in place of Vijay Goel.