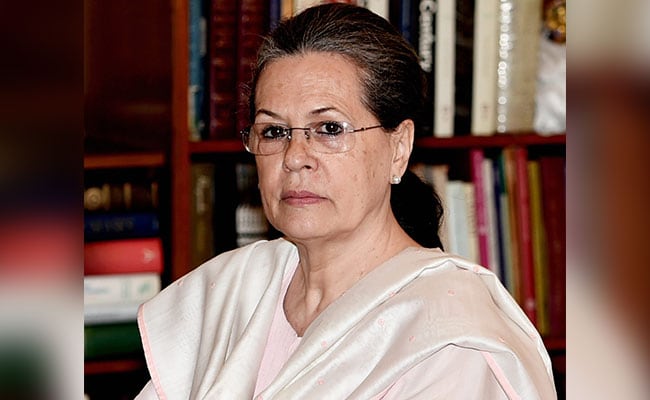 New Delhi:
Congress president Sonia Gandhi stepped in to shield Tehelka from an investigation into its dealings and finances after its 2001 sting on corruption in defence deals, politician Jaya Jaitly has alleged in her autobiography. She claims that Mrs Gandhi wrote to then Finance Minister P Chidambaram and asked him to ensure that Tehelka's financiers were not treated in an "unfair or unjust" manner. Ms Jaitly is a close aide of Samata Party leader George Fernandes, who was forced to quit as Defence Minister after Tehelka's "Operation West End" sting.
Here is your 10-point cheatsheet to this story:
Ms Jaitly's autobiography "Life among the Scorpions: Memoirs of a Woman in Indian Politics", will be released today.

She has accused the Congress of playing a role in the Tehelka sting, in which reporters posed as arms suppliers from a fictitious company and met politicians and officials to "swing" deals when a BJP government led by Atal Behari Vajpayee was in power.

Then BJP chief Bangaru Laxman was caught on camera accepting wads of cash and stashing them in his drawer in the sting. He was convicted by a court later.

After the expose, a number of cases were registered against promoters of First Global, Devina Mehra and Shankar Sharma, who had a stake in Tehelka, by various investigation agencies.

When the Congress-led UPA came to power in 2004, the promoters wrote to Sonia Gandhi. Ms Jaitly includes a copy of a two-page letter dated September 20 from First Global petitioning the Congress president, who, as Chairperson of National Advisory Council, held cabinet rank.

Ms Jaitly has also included a copy of Sonia Gandhi's letter dated September 25, 2004 to Mr Chidambaram, which refers to "alleged harassment by some of the agencies under the Finance Ministry" and adds: "I would like you to look into these issues on priority in order to ensure that no unfair and unjust treatment is meted out to the petitioners."

Mr Chidambaram made notings on the letters seeking files from the Enforcement Directorate and the Central Board of Direct Taxes. Ms Jaitly says the case against Tehelka was scrapped within days.

The former finance minister has said that the media should ask the government to release his reply to Sonia Gandhi at the time. "My noting on the letter is correct. I am certain on that, on behalf of the ministry, I would have sent a reply based on the material put up to me. The letter of Mrs Gandhi and my reply should be read together. I suggest that the media may ask the government to release the reply to the letter," he said.

Ms Jaitly claims that the Congress, which was then in the opposition, was the ultimate beneficiary of the sting by Tehelka, which allegedly received hawala funds.

Congress leader Manish Tewari described the Tehelka probe as a "classic case of shooting the messenger" and the misuse of various investigating agencies by the then BJP government, and added that Sonia Gandhi's move was "an intervention for freedom of speech and expression".
Post a comment