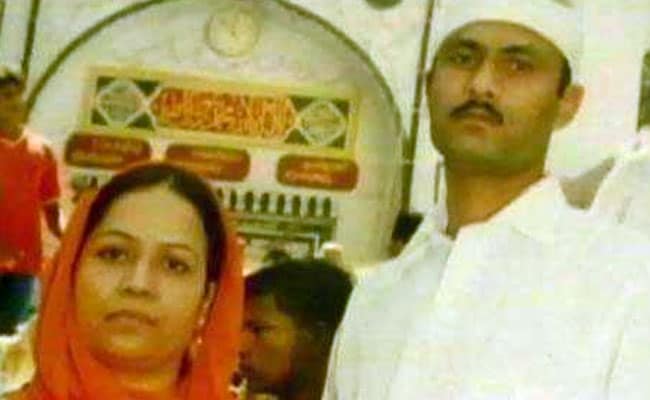 Mumbai:
Two more prosecution witnesses turned hostile in the Sohrabuddin Sheikh and Tulsiram Prajapati alleged fake encounter cases here today, taking the number of such witnesses to 85.
One of them was Krishna Tripati, a lawyer who had represented Mr Prajapati in the past.
Mahihpal Singh, the other witness who was examined on Wednesday, had allegedly driven Rajasthan police officials after Mr Prajapati's alleged escape from their custody in 2006.
Both deposed before CBI judge SJ Sharma.

Mr Tripati told the court that she was handling three cases of theft against Mr Prajapati registered in Ujjain.
The lawyer told the court that Prajapati was not attending court hearings after getting bail in these cases, and when she met him in the court premises in Ujjain in February 2006 - brought there by Udaipur police who had arrested him a murder case - she told him he should not miss the court dates.
Mr Tripati, however, denied that she ever told the CBI that Prajapati appeared "severely stressed" during this meeting.
She also denied before the court that Mr Prajapati told her that he feared that Gujarat and Rajasthan police might kill him in a fake encounter by claiming that he escaped from their custody.
The CBI lawyer then declared her hostile.
Mahihpal Singh also denied that he had told the CBI that he had driven Rajasthan police officials from Himmatnagar to Palanpur in December 2006.
Mr Prajapati, according to police, had escaped from custody near Himmatnagar.
Mr Singh told said that he owned a car, but he never took policemen to Palanpur. Following which, he was declared hostile.
The central probe agency has so far examined 135 witnesses, of which 85 have turned hostile.
Mr Sheikh, an alleged gangster, and his wife Kausar Bi were allegedly abducted by the Gujarat police's Anti-Terrorism Squad from Hyderabad on their way to Sangli in Maharashtra in November 2005.
According to the CBI, Shaikh was killed in a fake encounter and Kausar Bi too was killed later.
Mr Prajapati, Shaikh's aide who was said to be a witness to the encounter, was allegedly killed by police in Gujarat's Banaskantha district in December 2006.
The CBI filed a charge sheet against 38 persons for the alleged fake encounters. The trial court discharged 15 of them for lack of evidence.