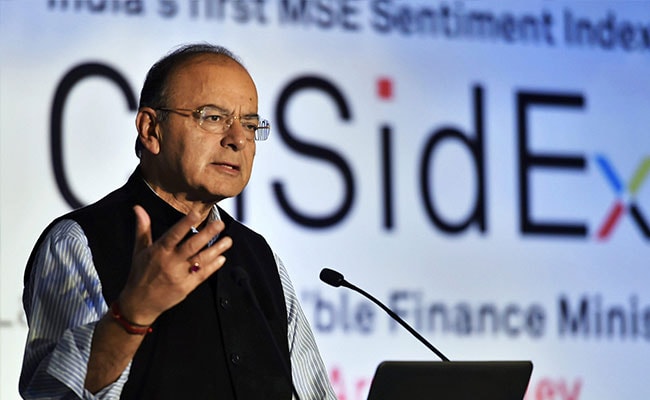 Lucknow:
Finance Minister Arun Jaitley on Thursday said the "investment cycle" cannot be started in states if they run with social divide which had been the case with Uttar Pradesh in the past.
In his valedictory address at the UP Investors Summit-2018, Mr Jaitley said the event was a big attempt to set the agenda of the state.
"If it is a political agenda that state and society are run with 'samajik jodtod' (social divide), which the state had unfortunately witnessed in the past then investment cycle could not start. It (investment) also did not give its natural benefits," he said.
He added: "The governments and chief ministers come and go but in every change, it is not necessary that the condition of state changes. That is why when history is written, the identity of a leadership is remembered with works done by it. In (UP CM) Yogi Adityanath's leadership, this government is trying to write a new history."
Investors have the option to select the state and the country to invest in, he said, adding that the leadership should be such that it is capable of taking decisions. "Yogi has capability of taking tough and difficult decisions. Investors see what is the speed and direction of decisions."
Lauding the state on law and order front, Mr Jaitley said the state government has proved in past 11 months that rule of law can be established. "The direction in which you (Yogi Adityanath) are taking the state, I feel that I will help the state."
He further said: "In the present regime political stability is there. If in the resources made available by Centre, state also adds its own then from village roads, power, rural infrastructure needs could be met and state can become centre for economic growth."
Mr Jaitley earlier had to attend a session on 'Banking the unbanked: Moving towards an inclusive Uttar Pradesh' but he could not turn up there. Later, he arrived to attend the valedictory function.