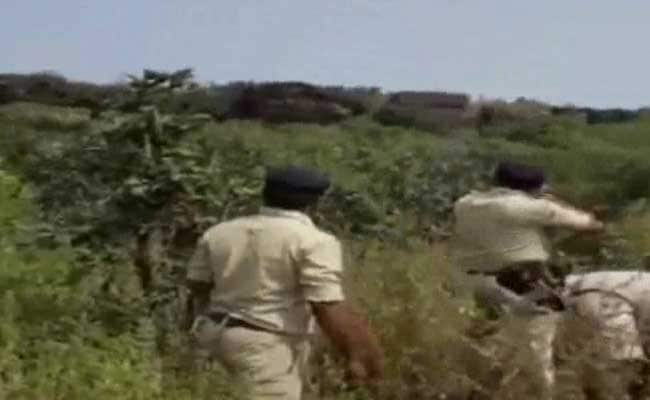 Bhopal:
The eight men from banned group Students' Islamic Movement of India or SIMI, who broke out of a high security prison in Bhopal and were killed in police encounter hours later on Monday, had used "toothbrush and wood" to forge keys to open the locks of their jail barracks, police said.
The men used toothbrush and other material to make keys to the barrack doors, slit the throat of jail warden Ramashankar Yadav and tied up another jail staffer Chandan Singh before scaling the 25-feet high prison wall with the help of bedsheets, Madhya Pradesh Inspector General of Police Yogesh Choudhary told reporters at a press conference on Monday evening.
He said the SIMI men were housed in two barracks and were among a total of 29 SIMI undertrials housed in the jail.
He said the police encircled the fleeing undertrials near Khejra Nullah in Gunga police station area, following which the eight fired on the police team and also attacked them with sharp-edged weapons.
The officer said three police personnel were injured in the attack, adding that police fired 43 rounds to kill the eight SIMI activists.
Four countrymade pistols and three sharp weapons were seized from the killed persons, Mr Chaudhary said, adding that no mobile phones were found on them.
When asked questions regarding the clothes and shoes worn by the eight men and claims of villagers that the men were not armed, Mr Choudhary said these issues were a matter of inquiry.
He said the facts emerging from the ongoing inquiry into the incident would be shared with the media.