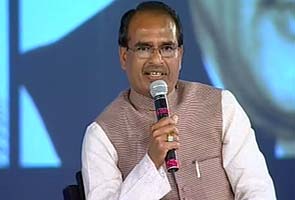 New Delhi:
The BJP has made it clear that Narendra Modi did not pull a Rambo act in Uttarakhand to rescue 15,000 people stranded there from his home state, as reported in a newspaper recently.
But the allegation that the chief minister flew into the hill state with a team of bureaucrats and focused on evacuating Gujaratis overnight appears to have stuck. The Congress has railed against Mr Modi, accusing him of political opportunism; Bihar Chief Minister and former BJP ally Nitish Kumar today said he would never be guilty of playing Rambo; Shiv Sena chief Uddhav Thackeray was not complimentary in an editorial of the rescue mission.
Now, a senior BJP leader, Shivraj Singh Chouhan, appears to be marshaling the controversy against his colleague. Mr Chouhan, the chief minister of Madhya Pradesh, has been seen often within the BJP as a potential counter-point to Mr Modi's increasing stature.
Today, he tweeted, "Apart from rescuing pilgrims from MP, our rescue teams have rescued 1810 pilgrims from various states without any discrimination." Another post said, "I would re-emphasise the fact that there shouldn't be any politics in such a disaster. We all should work together to rebuild Uttarakhand."
Mr Chauhan's comments come on a day when his party and the Congress have turned Twitter into a political war zone, with both sides exchanging fast and furious posts about who is guilty of trying to grab political advantage in a national tragedy.
When his party was riddled with strife over the elevation of Mr Modi to its campaign chief - a post seen as just one step short of its prime ministerial nomination - Mr Chouhan had made it clear that he was not among the heavy-hitters who believe they deserve a shot at the country's top job.