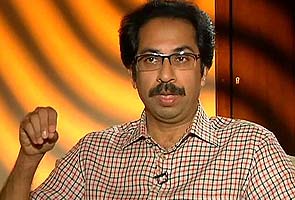 Mumbai:
The BJP has a second ally demanding that it declare its choice for prime minister. Today, the Shiv Sena said in its mouthpiece, Saamna, that the BJP must disclose whether their presumptive prime minister is
Narendra Modi
, the popular but polarising chief minister of Gujarat.
A few days ago, Nitish Kumar gave the BJP time till December to decide its prime ministerial nominee, while making it clear that if the Gujarat chief minister is chosen, his Janata Dal (United) will quit the coalition anchored by the BJP, the National Democratic Alliance or NDA, of which the Sena is also a member.
The Sena's editorial today warns, "old friends can be separated over the wrong candidate" - an allusion to Mr Kumar's threat. It said that the BJP should call a meeting of the NDA soon to finalise its contender for the country's top job. Sena chief Uddhav Thackeray has in the past said that it supports Ms Swaraj as the NDA's nominee.
But the Sena also said today that Mr Modi cannot be blamed for the communal riots of Gujarat in 2002, in which hundreds of Muslims were killed. "Had anybody else been in Modi's place, the riots would still have taken place," the Sena editorial said.
Janata Dal (United) leaders have said the riots prove that Mr Modi lacks "secular credentials." Mr Kumar, who is the chief minister of Bihar, said yesterday in the context of the riots that the law and order of a state is the responsibility of the government.
Resentful of his habitual swipes at Mr Modi, the BJP struck back this week, stating that Mr Kumar should not overlook the fact that he was Railways Minister when the tragedy that triggered the Gujarat riots took place - a train returning from Ayodhya was attacked at a station near Godhra; nearly 60
kar sevaks
died.