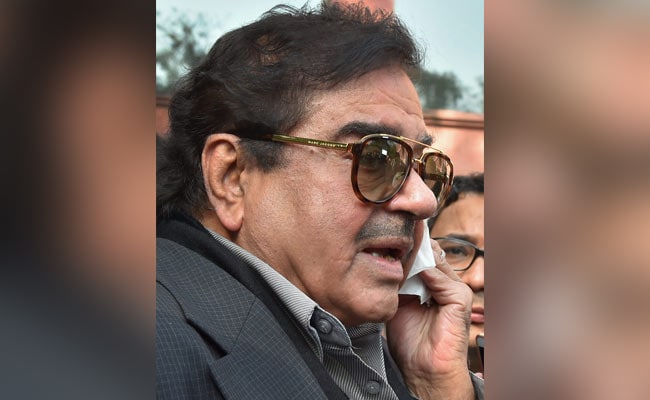 Patna:
Taunting his own party over its defeat in the Rajasthan bypolls, actor-turned-politician Shatrughan Sinha on Friday said the state had become the first to give the BJP "triple
talaq
".
"Breaking news with record breaking disastrous results for ruling party - Rajasthan becomes first state to give BJP Triple
Talaq
. Ajmer:
Talaq
, Alwar:
Talaq
, Mandalgarh:
Talaq
. Our opponents winning the elections with record margins, giving our party a jolt," Shatrughan Sinha said in his latest tweet on Friday.
In another tweet, the BJP MP from Patna Saheb in Bihar warned the party over its
defeat in Rajasthan
. "Better late than never, otherwise the disastrous results could or would be soon reformed as Tata-Bye-Bye results. Wake up BJP. Jai Hind."
His tweets come a day after Congress secured the parliamentary seats in Alwar and Ajmer following the bypolls and the assembly seat in Mandalgarh.
Shatrughan Sinha has been embarrassing his party by
taking a different stand
time and again for the last one year and more.
On Tuesday,
he joined the Rashtra Manch
, a political action group launched by former BJP leader Yashwant Sinha, bringing together politicians across party lines to take on the centre.