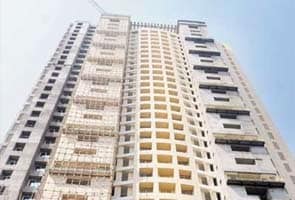 Mumbai:
The seven accused in the Adarsh Housing Society scam, including its chief promoter and former Congress MLC Kanhaiyalal Gidwani, hace been granted bail by a special court.
The accused were directed to furnish surety of Rs five lakh each and asked to report to the CBI office in Mumbai on Tuesdays and Thursdays every week.
Of the nine accused, those who secured bail include Indian Administrative Services (IAS) officer Pradeep Vyas, former deputy secretary in Urban Development Department PV Deshmukh, Brigadier (Retired) MM Wanchoo, retired Defence Estates Officer RC Thakur, Major General (Retired) A R Kumar, Major Gen (Retired) TK Kaul and former MLC Kanhaiyyalal Gidwani.
All the accused have been charged with criminal conspiracy under the Indian Penal Code (IPC) and various sections under the Prevention of Corruption Act and Benami Transactions (Prohibition) Act.
The accused pleaded for bail, saying that they were entitled to be released as the CBI had not filed charge sheet within the stipulated 60 days.
Opposing the bail, CBI argued that they intended to add stringent sections of IPC such as section 409 (criminal breach of trust by public servant) and section 467 (forgery) which would attract life imprisonment for the accused. In such case the time limit for filing the charge sheet would be 90 days.
Prosecutor Bharat Badami told the court that they had collected samples of signature of the accused which had been sent for analysis. CBI is collecting evidence to prove that the accused had committed offence under sections 409 and 467 IPC.
The scam pertains to alleged irregularities in construction and allotment of apartments in the 32-storeyed high rise, originally meant for families of Kargil war heroes, in the upmarket Colaba area in south Mumbai.