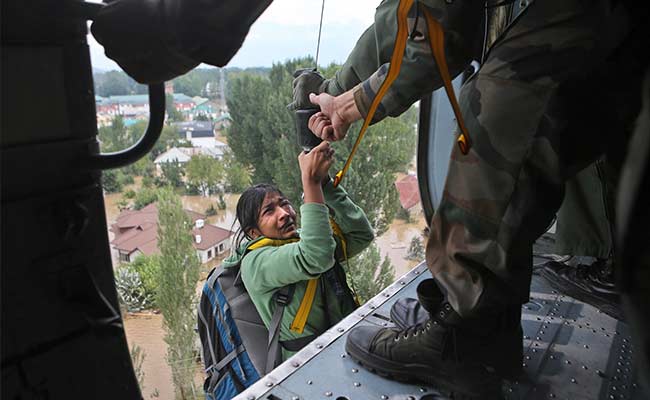 Srinagar:
Showing courage in times of adversity, two Russian women trapped in flood waters in the
city of Srinagar in flood-ravaged Jammu and Kashmir refused to be evacuated till those ailing were brought out first.
The Army and IAF today reached out to the two Russian women lodged in a hotel in Srinagar after they got a distress call from them, an Army officer said.
When they were approached for evacuation, the duo refused to come out saying there were people who were ill and they should be moved out first, he said.
While greater desperation was seen in the areas on the outer fringes, people in the interiors of some marooned colonies are displaying a great sense of responsibility and directing the rescue teams to those people who are worse affected.
Thousands are stranded across the state in flood waters in need of urgent help.