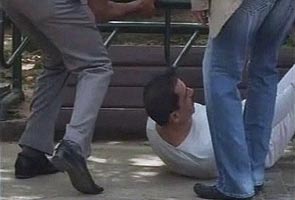 Gurgaon:
Robert Vadra, who is Sonia Gandhi's son-in-law, fainted at a golf course in Gurgaon and was rushed to hospital.
Mr Vadra was distributing prizes at a tournament at the DLF Golf Course when he suddenly fell down. His security guards helped him into a golf cart. He was then taken to the Medanta Medicity hospital nearby.
Mr Vadra is married to Priyanka Gandhi and has been seen campaigning in Uttar Pradesh, both with his wife, and by himself.