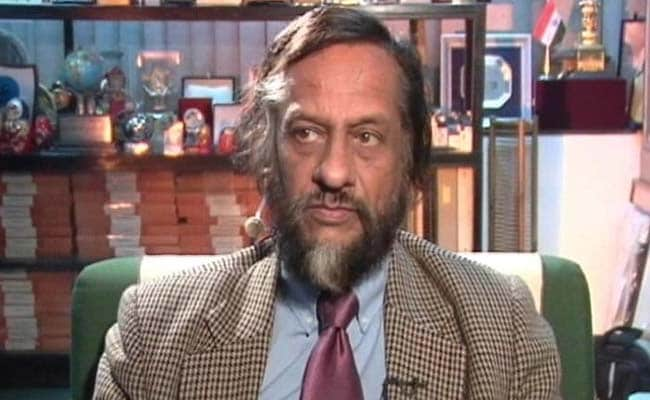 New Delhi:
World-famous climate scientist Dr R K Pachauri, accused of sexual harassment by a younger colleague, has been removed as the head of his non-profit think tank, TERI, or The Energy and Research Institute of India.
The governing council of the organization, which includes India Inc luminaries like Naina Lal Kidwai, Kiran Shaw and Deepak Parekh, have replaced Dr Pachauri, 74, with Dr Ajay Mathur, who currently heads the Bureau of Energy Efficiency, a government body.
After 13 years as the chief of the UN's top body on climate change, Dr Pachauri resigned in February after a woman said he had sexually harassed her since 2013. However, he did not quit as head of TERI, a move much criticized by women's rights activists.
A few days ago, a court allowed him to return to the organization, but said two branches would remain off-limits till the police investigation against him is completed. In protest, several TERI employees shared their objections with the governing council, in lieu of their original plan to strike work.
He was "welcomed back to his office with garlands and flowers, while I am being shunted out of work", said the 29-year-old who has filed the case against him. She was critical yesterday of the governing council, stating, "It's scary to take note of their silence and inaction because, from what I used to hear, in the corporate world, on a complaint of such a nature, action is taken swiftly and at times overnight."
Her lawyers say that Dr Pachauri has influenced witnesses. Though the scientist has denied this, the Delhi Police has said in court that he is trying to obstruct the inquiry.
In February, after the case against him was filed, Dr Pachauri was told to stay away from TERI.
The complainant says that in May, she was transferred within TERI to a department not suited to her qualifications; since then, she said, she has been on unpaid leave.