New Delhi:
As heavy rains triggered flash floods in many states across India killing scores of people and leaving thousands homeless, rescue teams have rushed to assist in relief and rescue operations. The National Disaster Response Force (NDRF) and Army personnel were sent to flood-hit areas. The Indian Air Force (IAF) has placed its resources on standby and is also keeping a close watch on the flood situation in the country.
While Gujarat, Rajasthan, parts of Odisha remain the worst affected, the situation is reportedly improving in flood-ravaged Assam and states like West Bengal, Uttar Pradesh and Himachal Pradesh.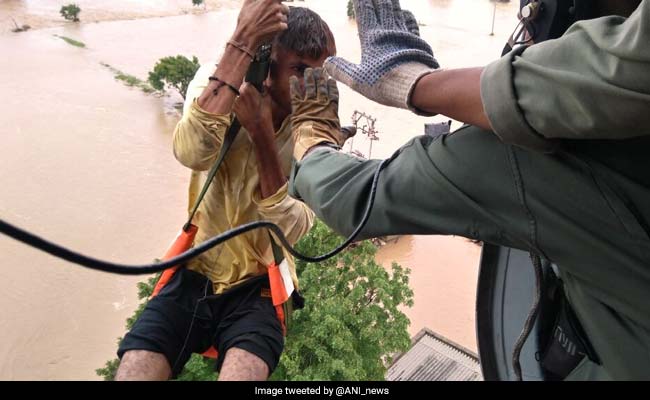 Yesterday, Prime Minister Narendra Modi conducted an aerial survey of the flood-affected areas of Gujarat. Around 33,000 people have so far been evacuated by rescue teams in Gujarat. Numerous helicopters are already conducting sorties and PM Modi announced 10 more Indian Air Force helicopters will be pressed into service.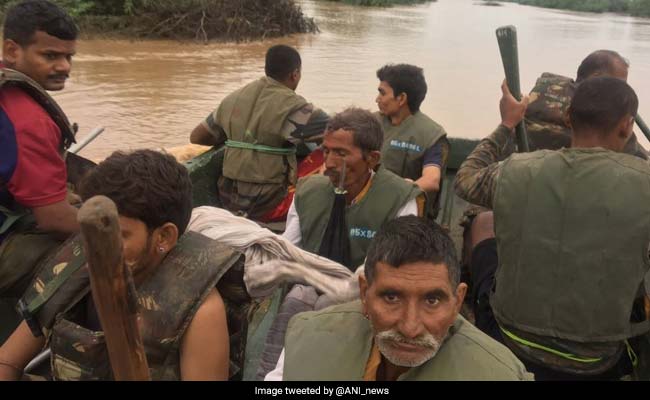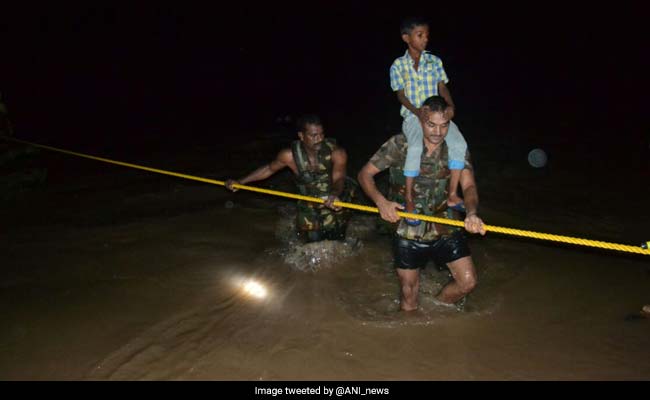 Over a dozen teams of NDRF have been stationed in various parts of North Gujarat and Saurashtra. Army and BSF personnel have been also been deployed.
On Sunday, the Indian Air Force evacuated a woman who had just delivered twins and another pregnant woman from the remote Nana Matra village in Gujarat's Rajkot district.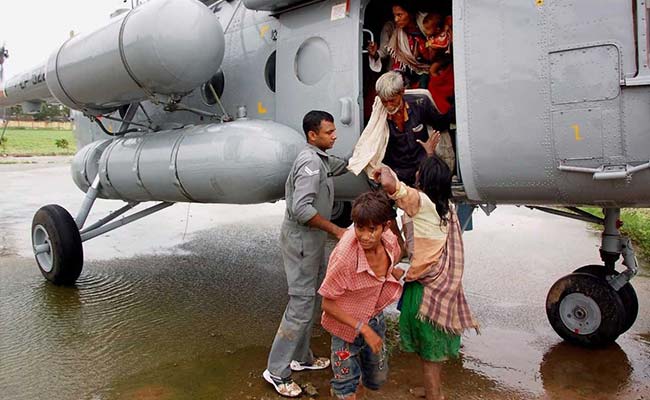 In Rajasthan, four MI-17V5 helicopters of the IAF from its bases at Jamnagar, Jodhpur and Phalodi have been assigned target areas for conduct of relief operations. Three Army columns have been deployed to pull people out of danger in low-lying areas.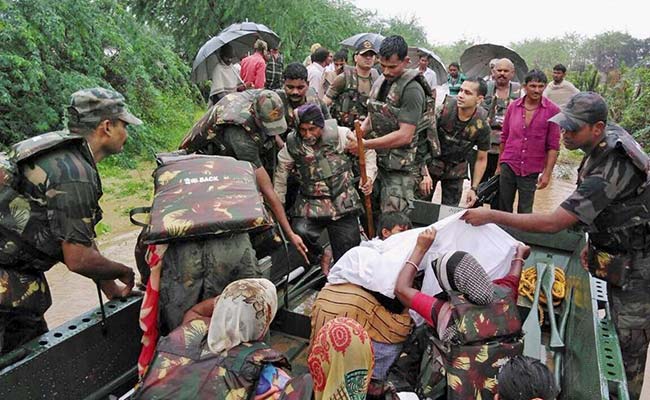 In Odisha, the state government has dispatched rescue and relief team each to the northern Keonjharand Bhadrak districts, as the threat of floods loomed large due to the rising water level in major rivers.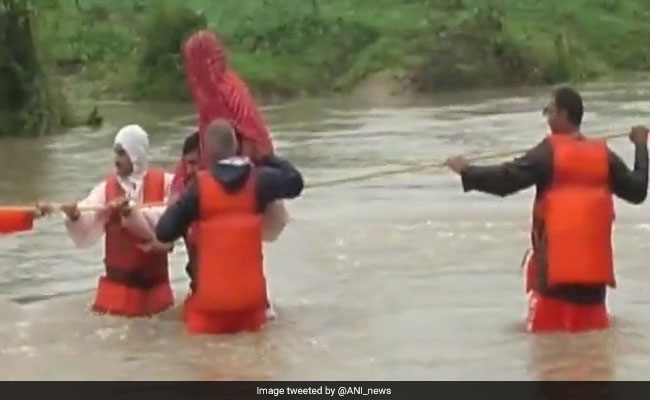 The state governments have been coordinating with railways and civil aviation ministries for safe and timely evacuation of the stranded.