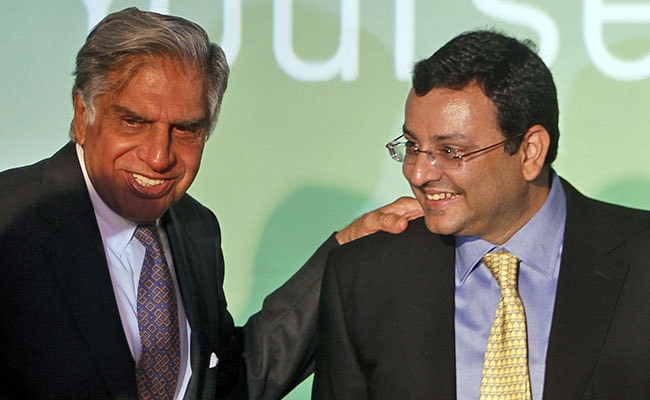 Highlights
Cyrus Mistry, 48, replaced as Tata Chairman by Ratan Tata, 78
Tata Group took legal advice for a month on removal: Tata lawyer
Tata met privately with Mistry, asked him to quit: Tata lawyer
New Delhi:
Hours before the board of the Tata Group met to dismiss Cyrus Mistry as Chairman, the 48-year-old reportedly had a private consult with Ratan Tata where he was asked to quit.
At that session, "Cyrus was put on notice" by Mr Tata, who has replaced Mr Mistry as Chairman, and Nitin Nohria, a member of the board who is also the dean of Harvard Business School, shared Mohan Parasaran, one of three lawyers who advised the Tata conglomerate about how to remove Mr Mistry. "Ratan Tata, Nohria persuaded Cyrus to step down but he had his own views...so Cyrus can't say a sudden surprise was sprung upon him," said Mr Parasaran.
Mr Parsaran told NDTV that he was consulted for a month about Mr Mistry's dismissal and that the "Tata Board was well within its rights to remove Cyrus...it needed to be in a majority to remove him, which it has." Of the board's nine members, six voted for Mr Mistry's ouster, two abstained and rules meant Mr Mistry did not get a vote.
In 2012, Mr Mistry, 48, became the first outsider from the founding family to head the $100 billion group. He replaced Mr Tata, who is 78 and is now back as interim chairman for four months, while a selection committee hunts for a permanent fix.
Today, the Tata group filed a series of caveats in different courts, preliminary action to guard against Mr Mistry legally challenging his dismissal, a move he is not considering "at this stage" according to Shapoorji Pallonji, one of the largest stake-holders in Tata Sons.
Ahead of the board meeting, Mr Mistry's exit had not been listed on the agenda. Mr Parasaran said was brought up under the 'any other items' category listed at the end of every board agenda. Mr Mistry is said to have protested, calling it an illegal move, and pointing out that rules require a 15-day notice for matters like this. He was told the board had legal opinion backing its stand.
Mr Mistry has been selling assets as the Tata group's debt escalated to nearly 30 billion dollars. His style of doing business also differed from Mr Tata's, who spent billions of dollars acquiring global companies like steelmaker Corus and Jaguar Land Rover. In a rare interview last month, in Tata's in-house magazine, Mr Mistry admitted the challenges facing some of the Tata group companies would "entail hard decisions on pruning the portfolio." The interview has been removed from the company's website.