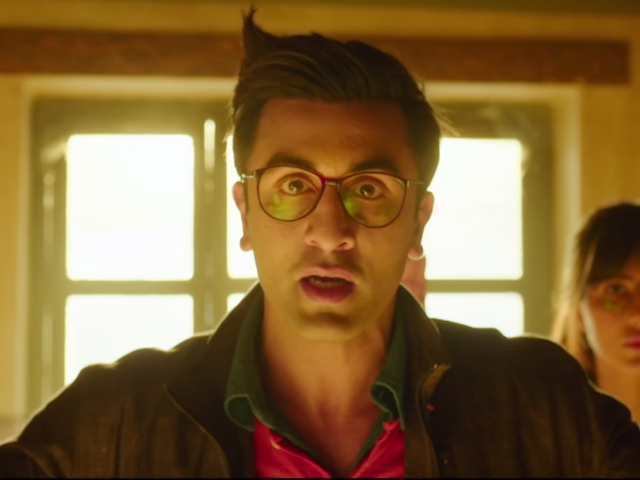 Highlights
Jagga Jasoos marks Ranbir Kapoor's debut as a producer
Ranbir Kapoor said they wanted to make a prequel of Jagga Jasoos
The film is scheduled to release in theatres on 14 July
New Delhi:
Actor
Ranbir Kapoor is busy promoting his much-awaited film Jagga Jasoos, co-starring Katrina Kaif
. In an interview with news agency PTI, the 34-year-old actor said that there might be a sequel to the film if it does well at the box office. "We have left the film on a cliffhanger, where it needs a part two or three. If they accept it, then we would love to take the character and the genre forward," PTI quoted Ranbir Kapoor as saying.
Jagga Jasoos marks Ranbir Kapoor's debut as a producer
. The film, directed by Anurag Basu, is scheduled to release in theatres on July 14.
Ranbir Kapoor told PTI that they wanted to make a prequel of
Jagga Jasoos
. However, the plan was shelved as it took over three years to make the film.
"In the first year when we were working on the film, we thought about a TV show, a prequel like
Junior Jagga
or a spin-off. But the film took a lot of time and it was a hard film to make," PTI quoted Ranbir Kapoor as saying.
"It took three-and-a-half years to make the film. We were surrounded by a lot of negativity, like why is the film is taking so much time, about Katrina and myself. But we just went with the right intention," he added.
The
Tamasha
actor also clarified that
Jagga Jasoos
is an 'original film' and that there is no similarity with
Tintin
.
"There is no similarity between
Tintin
and
Jagga Jasoos
other than the fact that they are on the mission and there is a case that he has to solve. I think it is the hairstyle that people are connecting to more. But I would like to believe that it is an original film," PTI quoted Ranbir Kapoor as saying.
Jagga Jasoos
is a story of a young detective, played by Ranbir Kapoor, who is in search of his missing father. Katrina Kaif features as his accomplice. The film marks Ranbir's second collaboration with director Anurag Basu. They previously worked together in 2012 movie
Barfi!
.
On being questioned if he would like to continue producing films in future, Ranbir said that he is 'not a people's person and he's happy with his job as an actor.
"To become a producer, you require a certain skill set, it's a professional job and I am not good at it. I am not a people's person, I can't manage people, I can't get things done. I am a little lazy as well," Ranbir told PTI.
"So I am happy with my job as an actor. I would like to direct a film one day. But at the same time I am extremely grateful that I have my name in the credit (list- as producer) on a film like
Jagga Jasoos
that is breaking the boundaries, the barriers of genres," he added.
After
Jagga Jasoos
, Ranbir will feature in actor Sanjay Dutt's biopic, directed by Rajkumar Hirani. He will also feature in Ayan Mukerji's
Dragon
, opposite Alia Bhatt.
(With PTI inputs)