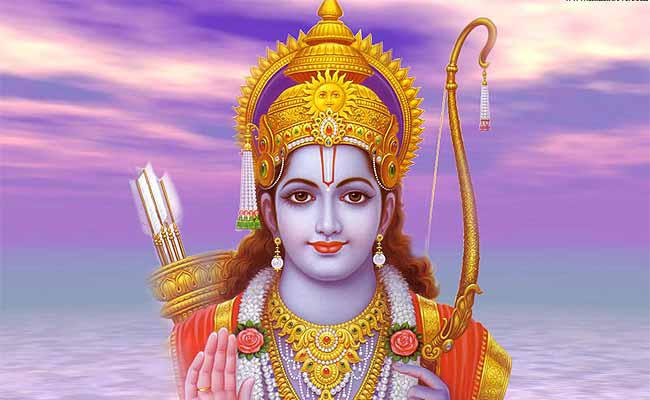 New Delhi:
Ram Navami is celebrated to commemorate the birth of Lord Rama, the seventh incarnation of Lord Vishnu. Lord Rama fought king Ravana to get back his wife Sita, who had kidnapped. Lord Rama along with his wife was banished from Lord Dashrath's kingdom by his stepmother Kaikeyi for 14 years. Lord Rama's brother Lakshmana also followed suit. On the ninth day of Shukla Paksha of Chaitra month, Lord Rama was born in Ayodhya to King Dasharatha and Queen Kausalya. Ram Navami also marks the end of the ninth day of Chaitra Navaratri. This festival is also known as Chaitra Masa Suklapaksha Navami or Shri Rama Navratra.

Everyone likes to receive messages on the auspicious day of Ram Navami and our WhatsApp and SMS folder is filled with wallpapers and videos. Here are some of the best messages to send to your loved ones on Ram Navami:

1. Bajre ki roti, aam ka achar,
Suraj ki kirne, khushiyo ki bahar,
Chanda ki chandni,apano ka pyar,
Mubarak ho aapko
Ram Navami ka tyohar.

2. "Happy Ram Navami".
Ram jinka Naam hai, Ayodhya jinka dhaam hai,
Aise Raghunandan ko, Hamara pranam hai
Aapko aur apke parivaar ko Ram Navami ki Hardik shubhkaamnaye.

3. Jinke man me Shri Ram hai
Bhagya me uske baikunth dham hai
Unke charno me jisne jivan vaar diya
Sansar me uska kalyan hai.
Happy Ram Navami!

4. Navami Tithi Madhumaas Punita;
Shukla Paksh Abhijit Nav Preeta;
Madhya Divas Ati Sheet Na Ghama;
Pavan Kaal Lok Vishrama!
Happy Ram Navami.

5. Warm greetings on the auspicious occasion of the birth of Lord Rama. Happy Ram Navami!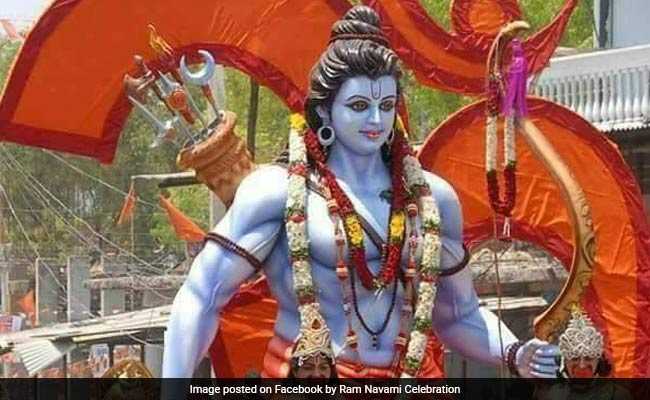 6. Ram Navami Wishes and Blessings to you and your family. May the almighty Lord Rama bless you all,with good things and perfect health. Happy Ram
Navami
!!
7. On this holy Occasion of Rama Navami, I am Wishing that Blessings of Sri Ram be with You. And your heart and home be filled with happiness, peace and prosperity.
8.
Mangal Bhawan Amangal Haari,
Dhurvhu sudasrath achar bihari,
Ram Siya Ram Siya Ram,
Jai Jai Ram.
Shubh Rama Navami.
9.
Gunwan Tum Balwan Tum,
Bhakton Ko Dete Ho Vardan Tum
Bhagwan Tum Hanuman Tum,
Mushkil Ko Kardete Aasan Tum
Jai Shree Ram.
10.
Jinke man me SHRI RAM hai
Bhagya me uske baikunth dham hai
Unke charno me jisne jivan vaar diya
Sansar me uska kalyan hai.
Ram Navami ki Badhai.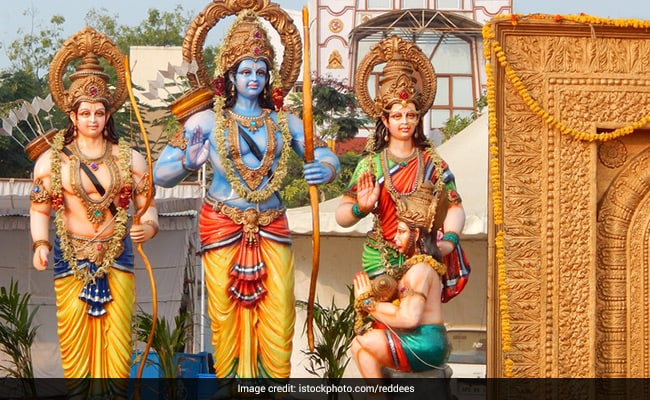 11.
Raghukul reet sada chali aayi
Praan jaye par vachan na jaaye.
Shree Ram Navami Parv par
Hardik abhinandan aur shubhkamnaye.
12. Ram ji ki jyoti se noor milta hai
Sabke dilo ko shurur milta hai
Jo bhi jata hai Ram ji ke dwar
Kuch na kuch jarur milta hai.
Happy Ram Navami.

13. Ram jinka nam hai,
Ayodhya jinka dham hai,
Aise Raghunandan ko,
hamara pranam hai.
Aapko aur apke parivar ko
Ram Navami ki hardik shubhkamnaye.

14. Shree Ram ke charan kamal pe sar jhukayen
aur jeevan me har khushi paye.
Ram Navmi ki badhai ho.


15.
Sita Maa ka dhairya,
Lakshmana ji ka tej aur Bharat ji ka tyaag
Hum sabko jeevan ki seekh deta rahey
Happy Ram
Navami.
There are various places where Ram Navami is celebrated with pomp. Some places where the celebrations can be witnessed are Ayodhya, Rameshwaram and Sitamarhi.
For more news on Ram Navami celebrations, click here.