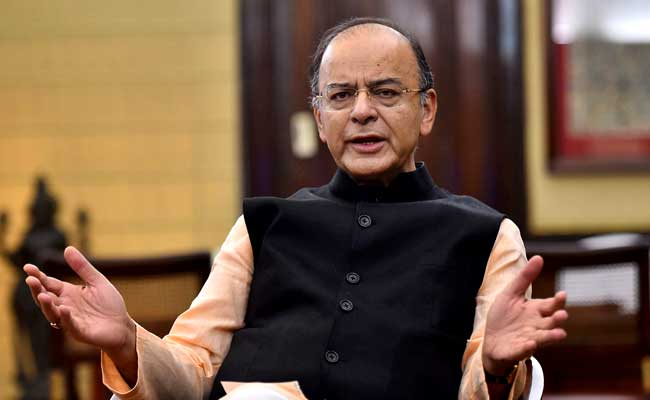 Highlights
Arvind Kejriwal sued for defamation by Finance Minister Arun Jaitley
Finance Minister objects to being called "crook" by Ram Jethmalani
Ram Jethmalani says his 'client' consented to his language
New Delhi:
Delhi Chief Minister Arvind Kejriwal could confront a larger claim than the current 10 crores sought by Finance Minister Arun Jaitley for defamation. While being cross-examined in court on Wednesday, the Finance Minister was described as "a crook" by Ram Jethmalani, who is representing Mr Kejriwal. Mr Jaitley asked if the slur had been "authorised" for use by the Chief Minister. When Mr Jethmalani said it had, the Finance Minister said he could seek "aggravated damages."
Mr Kejriwal has been named along with top leaders from his Aam Aadmi Party or AAP in separate criminal and civil cases. His choice of Mr Jethamalani as his main lawyer has been
controversial in part because the government attempted to pay the 93-year-old's fee
of nearly four crores.
After vast criticism, Mr Jethmalani said he would
represent the Chief Minister without any charges
.
Mr Jaitley has said that Mr Kejriwal has made baseless allegations against him publicly; accusing him of corruption during his 13-year-term as head of the powerful cricket body that governs Delhi and its surrounding areas.
Wednesday's hearing took place in the Delhi High Court. Chief Minister Arvind Kejriwal was not present.
"He (Arun Jaitley) is a crook and I will show this," said Mr Jethmalani, prompting a strong objection from the Finance Minister, who warned of seeking higher damages.
"Let the court note that I am doing this with my client's consent," Mr Jethmalani responded.
Mr Jethmalani was expelled from the Finance Minister's party, the BJP, in 2013.
"You have led a life of personal malice, everyone knows this," Mr Jaitley told him.