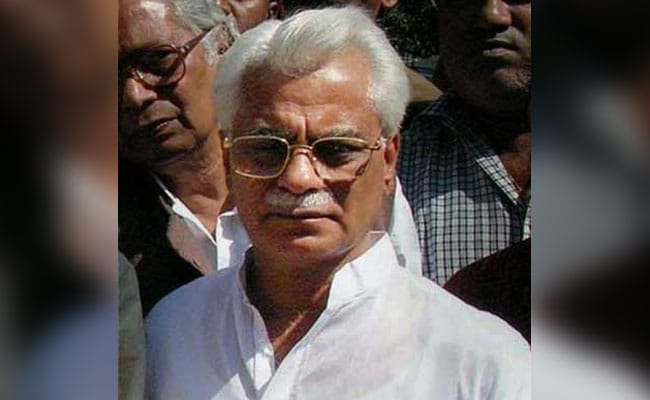 New Delhi:
Ending speculation, Congress today decided to vote for noted lawyer RK Anand who is pitted against BJP-sponsored independent candidate and media baron Subhash Chandra in the election to Rajya Sabha from Haryana.
Polling for the biennial election to the Upper House will be held tomorrow.
Of the two seats from Haryana, Union Minister Birender Singh is set to win from one seat while INLD-backed independent Anand and Mr Chandra are vying for the second.
"Haryana Congress leaders at a meeting today authorised the Congress president to take a decision on voting in the Rajya Sabha polls. Congress then decided to vote against the BJP-sponsored Chandra and in favour of RK Anand," said AICC general secretary and in-charge of party affairs in Haryana BK Hariprasad.
The meeting was attended by party legislators from Haryana including former chief minister Bhupinder Singh Hooda, besides state unit chief Ashok Tanwar.
Mr Anand today sprang a surprise by turning up at the Congress meeting and expressing his faith in the leadership.
"I have full faith in Congress' policies and full faith in leadership and policies of Sonia Gandhi and Rahul Gandhi. I will support Congress on the floor of the House. I have always fought against RSS' policies and it will continue in the future also," Mr Anand said.
At the AICC briefing, Congress spokesperson Manish Tewari said Mr Anand reached out to the party leadership and promised to work for the Congress both inside and outside Parliament.
Congress has not put up its own candidate. In the absence of its own candidate, the party was in a dilemma as in case it chose to vote it will have to side with a candidate backed by either BJP or INLD and if it abstains, it will provide a clear advantage to the BJP-backed Mr Chandra.
BJP has 47 legislators in the 90-member Assembly, INLD 19, Congress 17 (Kuldeep Bishnoi's two-member HJC merged with Congress recently), BSP one, SAD one and there are five Independents.
Mr Chandra had said that he was in touch with individual legislators in the Assembly and exuded confidence that he will have a comfortable victory.
Haryana Congress Legislature Party leader Kiran Choudhary said it has been decided that "we will support RK Anand because he has expressed full faith in Congress' policies and its leadership."
"He came here (to the Congress meeting) and sought our votes. He expressed full faith in Congress president Sonia Gandhi and party vice-president Rahul Gandhi's leadership. He also said that both in Rajya Sabha and outside he will support Congress," Ms Choudhary said.
When reminded that Mr Anand's candidature is backed by INLD, Ms Choudhary said, "I cannot say anything about INLD but when Anand has made it clear expressing faith in our policies, all questions are put to rest."
INLD saw nothing wrong in Mr Anand, who was its candidate from Faridabad in the 2014 Lok Sabha polls, garnering support from elsewhere.
"Anand had sought support from us as Independent candidate. We extended our support to him but we had not put any pre-condition that he cannot seek support in his favour from anywhere else. If he garners support from others, we have no objection," INLD senior leader Abhay Singh Chautala said.
BJP sources said the latest development pertaining to Congress announcing its support for Mr Anand will be discussed.
A candidate needs 31 votes to win in Haryana.