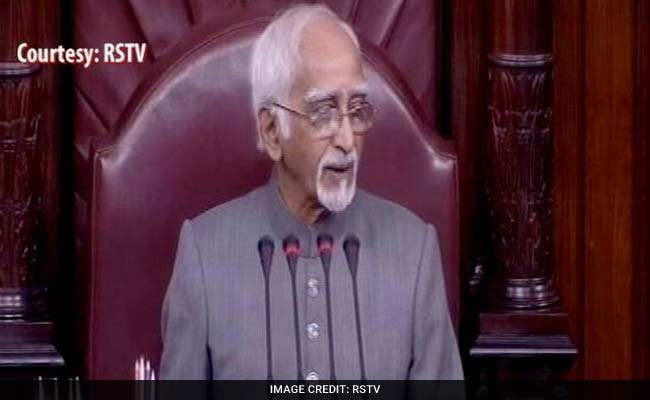 Highlights
Anil Madhav Dave was not present in Rajya Sabha for Question Hour
'This is an extraordinary situation,' said Hamid Ansari
Prakash Javadekar, who was to reply to Mr Dave's question, arrived late
New Delhi:
Union Environment Minister Anil Madhav Dave's absence in the Rajya Sabha on Monday to reply to a member's question made Chairman Hamid Ansari call it a "very unusual situation".
During the Question Hour, as Chairman Ansari called out for answer to question number 392 raised by member Mahendra Singh Mahra on air and noise pollution in Delhi, he found Mr Dave was not present.
Even Minister of State for Parliamentary Affairs Mukhtar Abbas Naqvi was not present.
Dubbing it "most unusual situation", Mr Ansari said it is the responsibility of the minister concerned to be present in the house when a question relating to their ministry is taken up.
"This is an extraordinary situation. I am sure the Minister for Parliamentary Affairs (Ananth Kumar) will look into this and respond," he said.
Meanwhile, Human Resource Development Minister Prakash Javadekar, who was to reply to the question on Mr Dave's behalf, rushed to the upper house and apologised for coming late. He said he got late as he was introducing a bill in the Lok Sabha.
"Prakash ji, your question was called. You were not present. A most unusual situation has arisen. I have not witnessed it for 10 years and probably earlier also," Mr Ansari said.
As opposition members, including Communist Party of India - Marxist leader Sitaram Yechury tried to speak, Mr Ansari said the point has been made "loud and clear" by all sections of the house. He then proceeded with the Question Hour.