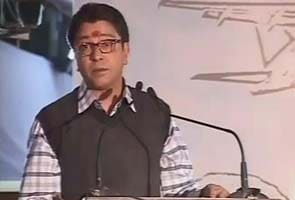 Mumbai:
Maharashtra Navnirman Sena (MNS) chief Raj Thackeray has blamed "Bihari" migrants for the brutal gangrape of a 23-year-old medical student in a moving bus in New Delhi on December 16.
"All are talking about the Delhi gangrape, but nobody isasking from where these men came. No one is asking who did this. So many cases are slapped against me (for speaking against Biharis) but no one is talking about the fact that all these rapists are from Bihar," he said, addressing a public function in suburban Goregaon last night.
"The system has collapsed," Mr Thackeray said.
The gangrape of the woman in the national capital has led to thousands of protesters taking to the streets demanding stricter anti-rape laws.
A Delhi court, yesterday, took cognisance of the charge sheet filed by the Delhi Police and summoned the five accused named in it on January 7.
The case of the minor accused in the crime will also be heard before a Juvenile Justice Board.