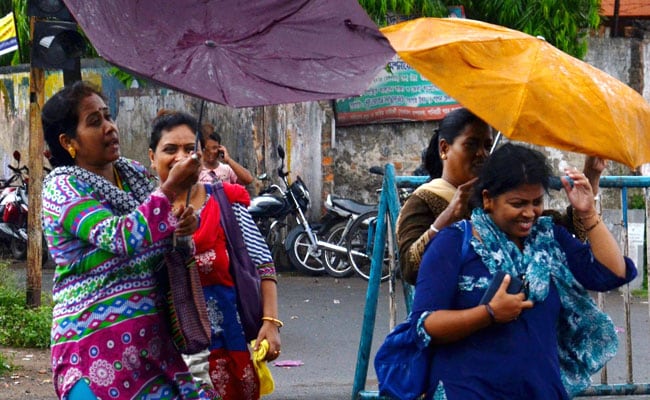 Chandigarh:
Light rains today lashed several parts of Punjab and Haryana, providing much-needed relief to people from hot weather conditions.
Among several places in Punjab, Amritsar recorded the maximum temperature at 30.4 degrees Celsius, six notches below normal, as per Meteorological Department report. The city witnessed rainfall of 5 mm.
Ludhiana and Patiala witnessed the respective maximums at 37.2 and 39.1 degrees Celsius, up to two degrees below normal.
Ludhiana and Patiala recorded rainfall of 4 mm and 1.9 mm respectively.
In Haryana, Ambala's maximum was 38.8 degrees Celsius, two notches above normal and the city saw rainfall of 0.8 mm.
Maximum temperatures of Hisar and Karnal were 40.4 and 40 degrees Celsius respectively, up to three notches above normal.
Chandigarh's maximum was 37.7 degrees Celsius, two notches above normal. The city witnessed rainfall of 2.5 mm.
In the afternoon, the dust storm hit Chandigarh, Mohali and Panchkula.
High velocity winds led to uprooting of trees and power failure at several places. The commuters especially two- wheelers had to face tough time.
A car and a two-wheeler got damaged after uprooted tree fell on them in a market in Mohali.
The MeT department predicted light rains or thundershowers at isolated places in Punjab and Haryana in next 24 hours.