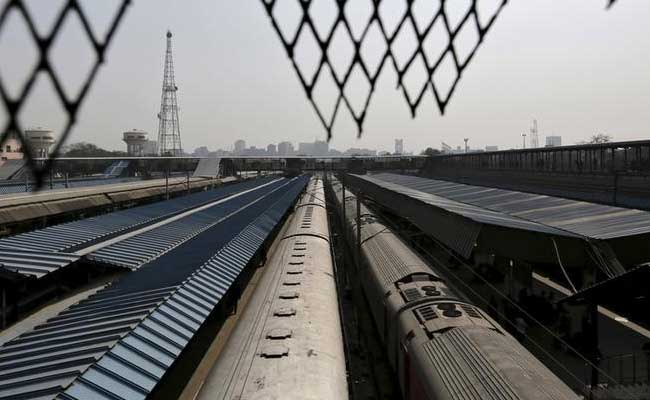 New Delhi:
In a passenger-friendly move, the railways on Thursday announced a facility of transfer of berths, which remain vacant at the train-originating station after preparation of second chart, to the next and subsequent stations to be alloted to wait-listed passengers there.
Railway Minister Suresh Prabhu also launched a series of policy initiatives, including allotting 33 per cent quota for women within reserved categories for the allotment in catering units and giving preference to local domicile holders for commercial licenses at stations, as promised in the Rail Budget 2016-17.
According to the new facility, the PRS (passenger reservation system) will automatically allot vacant berths available at the originating stations after preparation of second chart to the subsequent stations where wait-listed passengers are available.
The passenger will get an SMS on their registered mobile indicating the coach and berth number allotted. This will help passengers boarding at road side stations to get confirmed berths. At present they get their berths confirmed only if confirmed berths from the pooled quota (PQ) allotted to the station are cancelled.
The TTEs will be able to allot vacant berths on board after departure of the train only up to the next station where quota is available for the train. In case no person boards the train at the next station, the TTE can further allot or extend the same to the next quota station.
At present about three lakh berths per year go unutilised while there may be demand at intermediate stations. This system will help in better utilisation of available berths at the time of departure of trains from the originating station and also reduce the discretion available with TTEs in allotting the berths.
In order to help the locals, the railways launched a new scheme for giving weightage to district domicile holders for commercial licenses at stations to build local ownership and rural empowerment along with socio-economic development.
Railways also launched liberalised station-to-station special freight rates policy.
Mr Prabhu said the public transporter is striving hard to achieve passengers' satisfaction in all respects and Thursday's initiatives are part of its endeavours in that regard.
The introduction of new policy providing sub-quota to women in catering units is a step towards women empowerment and increasing their participation in the railways, he said, adding that the railways will continue to introduce such new reformative steps.
In compliance of Budget Announcement 2016-17, a sub-quota of 33 per cent for women in allotment of each of the reserved catering units is being introduced in the railways in order to extend economic empowerment for women.