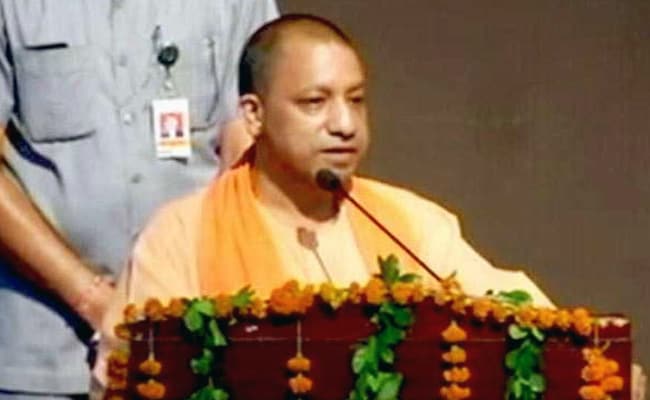 Ahmedabad:
Uttar Pradesh Chief Minister Yogi Adityanath today termed as a "sham" Congress vice president Rahul Gandhi's recent visits to temples in Gujarat during his campaign tour in the poll-bound state.
Tearing into the Congress and its leadership, Mr Adityanath also said they have no right to berate the 'Gujarat model of development'.
"As far as Rahul Gandhi's visits to temples are concerned, I am surprised. Rahul Gandhi's 'pakhand' and 'dhong' (hypocrisy and sham) is not going to work," Mr Adityanath said, speaking to reporters at Nakhatrana in Kutch during BJP's 'Gaurav Yatra' election campaign.
"The same Congress was eager to destroy the Ram Setu.
During a hearing in the Supreme Court, Congress government had raised question about the existence of Sri Ram and Sri Krishna," he claimed, and asked, "If the party does not believe in the existence of Sri Ram and Sri Krishna, then why Rahul Gandhi wants to take credit by visiting temples."
Ram Setu, also known as Adam's Bridge, is a chain of limestone shoals between Pamban Island off the south-eastern coast of Tamil Nadu and Mannar Island off the north-western coast of Sri Lanka. PILs were filed in the Supreme Court in the past, demanding that it be declared a national monument.
"If the country is facing poverty, terrorism and Naxalism, then the Congress is to be held responsible for that. Congress and Rahul Gandhi have no right to discuss development; even the Rajiv Gandhi Foundation has accepted the (genuineness of) development of Gujarat," he said.
The BJP government is not doing the politics of "caste and dynasty," the chief minister added.
"The BJP talks about the entire society, and the programmes that the BJP has launched under the leadership of respected Narendra-bhai (prime minister Narendra Modi) focus on farmers, villagers, poor, women and youth," he said.
Gandhi started his recent campaign for Gujarat Assembly polls by visiting the Dwarkadeesh temple and offered prayers at many other temples in the state.
Yogi Adityanath has been campaigning in the BJP-ruled state since yesterday.