New Delhi:
Highlights
'Would like Rahul Gandhi to be more accessible': Sheila Dikshit to NDTV
He should spend time at Congress headquarters like his mother, she said
"The whole place would start buzzing again," the Congress veteran said
Congress Vice President Rahul Gandhi, widely expected to step into party chief and mother Sonia Gandhi's shoes, has the leadership qualities but needs to be more accessible to party workers, senior Congress leader Sheila Dikshit said on NDTV's
Walk The Talk
.
"I would like Rahul Gandhi to be more accessible," Ms Dikshit, 79, who served three consecutive terms as Chief Minister of the national capital said.
In this, she recalled, that Mrs Gandhi too - when she took charge of the party's reins 19 years ago - would spend about two or three hours in the party headquarters every morning. "Rahul must do the same," she said. If he does take her advice, she was sure that the Congress headquarters "start buzzing" again and not wear the desolate look it has after the party's performance in the recent assembly elections. "The whole place would start buzzing".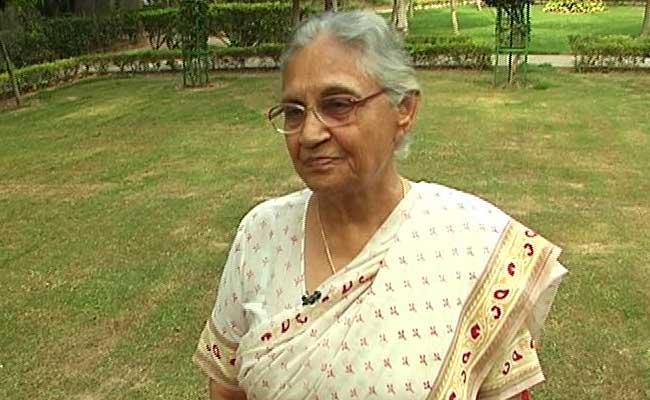 She, however, would go as far as Nationalist Congress Party's Sharad Pawar who reportedly believes that the 46-year-old should take shorter breaks, a reference to the vacations that Mr Gandhi takes after elections. Ms Dikshit said the advice was good but it was for the Congress vice president to take a call.
"Everyone has their own style," she said, pointing that others too had to "get used to his style".
She asserted that Mr Gandhi did have the leadership qualities, some of it inherited, and was working hard to change the leadership quality. She was dismissive of a suggestion that he hadn't been very successful at it. "How would you say that," she shot back, hopeful that the party would bounce back to power, and prominence in some time. "It has in the past too," she said.
Get Breaking news, live coverage, and Latest News from India and around the world on NDTV.com. Catch all the Live TV action on NDTV 24x7 and NDTV India. Like us on Facebook or follow us on Twitter and Instagram for latest news and live news updates.