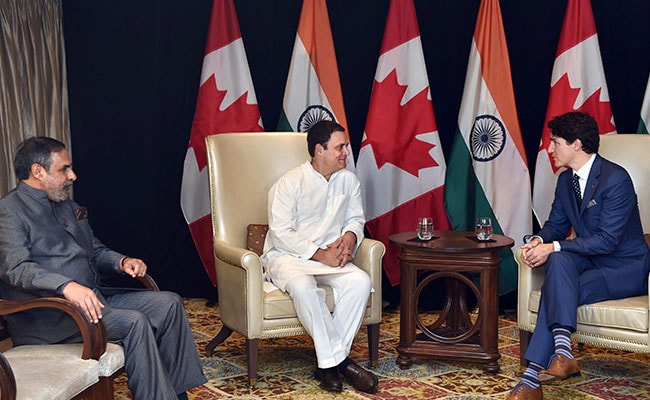 New Delhi:
Congress chief Rahul Gandhi today met Canadian Prime Minister Justin Trudeau and discussed a range of issues concerning the two countries.
"I had a warm and cordial meeting with the Canadian Prime Minister in Delhi this evening. We had a fruitful discussion on a range of issues concerning our two countries. I look forward to continuing the dialogue and building a lasting friendship with him," Mr Gandhi tweeted after the meeting.
According to sources, the two shared their commitment towards liberal values.
Issues pertaining to economic development and new technologies were also discussed during the around 40-minute meeting, they said.
The sources said the two leaders talked about bridging the gap of inequalities in society and how important pluralistic values were and how destructive divisive politics can become.
The two leaders also talked about how important are inclusive democracies, besides jobs creation.
Mr Gandhi's meeting was rescheduled after the Canadian prime minister had to call on President Ram Nath Kovind after bilateral talks with Prime Minister Narendra Modi.
Besides Mr Gandhi, former union minister and senior Congress leader Anand Sharma was also present during the meeting with Mr Trudeau.
Mr Gandhi also met Mr Trudeau's wife and children during his meeting.