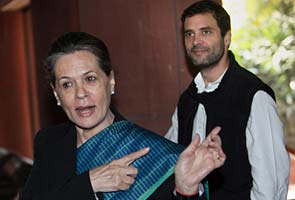 New Delhi:
The Rahul Gandhi-headed election coordination committee of the Congress has identified Madhya Pradesh, Chhattisgarh, Odisha, Jharkhand and Karnataka as the five key states the party needs to focus on for the 2014 Lok Sabha elections. The states add up to 93 Lok Sabha seats among them.
All these states are with the opposition; all are BJP-ruled, except Odisha which is ruled by the Biju Janata Dal (BJD).
The panel also decided that it will fight alone for the Uttar Pradesh seats, but will ally with Lalu Prasad's Rashtriya Janata Dal and Ram Vilas Pawan's Loktantrik Janata Party in Bihar.
The panel will be deciding on the constituencies and candidates for the five key states. The election committee was announced after a brainstorming session of the Congress' top leadership at Suraj Kund at the outskirts of Delhi a couple of weeks ago.