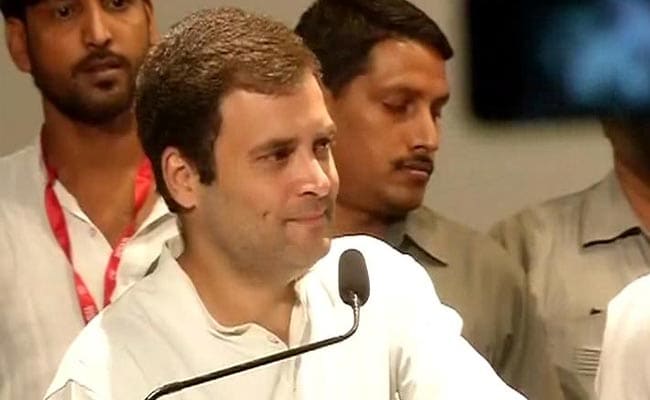 New Delhi:
Rahul Gandhi today attacked the Rashtriya Swayamsevak Sangh or RSS, the ideological mentor of the ruling BJP, saying it "murders individuality and that thought process is running the country."
Addressing a convention of the National Students Union of India (NSUI), he urged student activists of his Congress party to "stop the government" from imposing the ideology of RSS.
"The BJP wants to run India like an RSS shakha (branch). The complexity of India and its ideologies are filled in this room, this is the strength of Congress party. Outsiders think this is disorder... Wherever they want to bring the order of the shakha, you take the disorder of the Congress party," he said, as his audience clapped and cheered intermittently.
"RSS does not allow debate or dialogue, discipline is used as excuse to murder individuality....an excuse to silence lakhs. They raise their arms like they did in Germany. I won't even do that," the Congress vice president quipped.
"Talk to any RSS leader. They say this is how things should be and this is how the country should be run. Nothing will change for thousands of years and nothing will change for thousands of years. There is no internal dialogue in the BJP. Now they want to stop the internal dialogue in India," he said.
In his 15-minute speech, Mr Gandhi also took a dig at Prime Minister Narendra Modi, saying he invited his predecessor Dr Manmohan Singh for an hour-long lesson in how to run the economy.
He also raised PM Modi's foreign visits, this time saying, "Modiji has visited even Mongolia, but he has not visited a farmer's house."