Highlights
Arun Jaitley denied government wrongdoing in Rafale deal
He pointed to contradictions in Francois Hollande statement
Mr Jaitley said controversy won't lead to cancellation of Rafale deal
New Delhi:
The opposition's all-out offensive against the government over the Rafale deal reeks of a coordinated effort, Finance Minister Arun Jaitley said today, as he hit back at both Congress president Rahul Gandhi and former French President Francois Hollande with a 'whodunit' blog post on Facebook.
"I think he (Rahul Gandhi) is on some kind of revenge mode... I won't be surprised if the whole thing is orchestrated," Mr Jaitley told news agency ANI.
On August 30, Mr Gandhi before leaving for Kailash Mansarovar had tweeted that "It's (Rafale) also going to drop some big bunker buster bombs in the next couple of weeks."
Now with the massive controversy following Mr Hollande's assertion that India proposed Anil Ambani's Reliance Defence for the Rafale contract, and Rahul Gandhi using Mr Hollande's claim to add to his firepower, the finance minister has pointed at a "perfect rhythm" on the issue.
"On August 30, why did he (Mr Gandhi) tweet? And then what happens is in perfect rhythm with what he predicted. And what was it they predicted?" Mr Jaitley said. "The former French President's first statement rhymes with Rahul Gandhi's prediction," he said, referring to Mr Hollande's stunner two days ago and another statement the former president gave to news agency AFP in which he was quoted as saying "only Dassault can comment on this".
Mr Jaitley said the controversy will not lead to cancellation of the Rafale deal.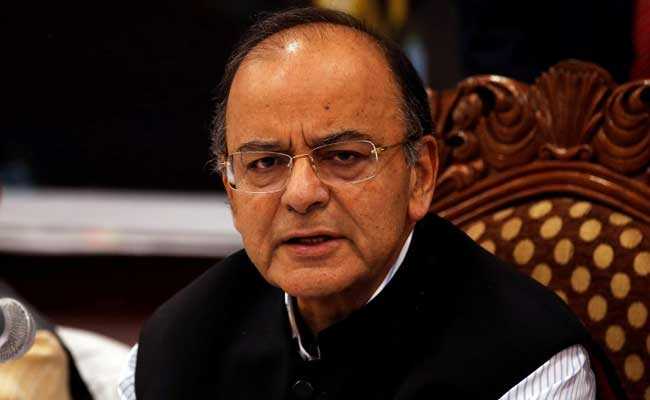 The finance minister expressed disappointment over how the complex deal to buy advanced military hardware has been dragged into politics. He took a swipe at Rahul Gandhi, hinting that the Rafale deal discussion could be had in a more serious manner.
"Public discourse is not a laughter challenge," Arun Jaitley said. "Sometimes you hug people, wink at them, and then give wrong accusations against them 10 times. Attacks in a democracy happen, but the language should be of civility."
In July, Mr Gandhi had walked up to Prime Minister Narendra Modi's seat in parliament and hugged him suddenly during a no-confidence motion debate.
On Saturday, Mr Gandhi during a press conference had asked Prime Minister Narendra Modi to break his silence. "Former French president Francois Hollande is calling the Prime Minister of India a thief."
The finance minister reiterated the centre's denial of any wrongdoing in the Rafale contract by asserting that Mr Gandhi's math on the deal's worth based on current prices is incorrect. "A bare aircraft has no surgical use. But if you take the weaponised aircraft of 2007, and bring it to 2016 level, it (NDA's deal) is 20 per cent cheaper," Mr Jaitley said. "If you're in kindergarten, his (Mr Gandhi's) logic would make sense."
The deal to buy 36 Rafale jets from Dassault Avation was announced by Prime Minister Narendra Modi on April 10, 2015 in Paris. The government has been accused of choosing Reliance Defence over state-run Hindustan Aeronautics Ltd though the private firm has no experience in the aerospace sector.