Champaran, Bihar:
In the last decade, the government of Bihar has made significant improvements in its healthcare sector, especially in preventing deaths of women and their newborns during and after delivery. However, certain challenges remain. Safe childbirth is still far from reality in the state's Champaran district.
At a 30-bed hospital on Champaran's Gaunaha, about 250 kms from state capital Patna, the first government hospital accessible to people from 100 villages, women give birth in a delivery room where the oxygen machine, crucial to help newborns breathe, wasn't working when NDTV visited the facility.
"It generally works, but there seems to be some problem today," Sarita Kumari, one of the two nurses on duty at a maternity ward, said.
Similarly, oxytocin, a natural hormone administered to mothers right after childbirth to stop bleeding, and surgical gloves have been unavailable at the hospital for months . "The families of the patients have to get them from outside. They blame us saying that we have them but we are not giving them. But we haven't got the supply for the last two-three months. We have informed the doctors, but I don't know why they haven't been ordered," said Ms Kumari.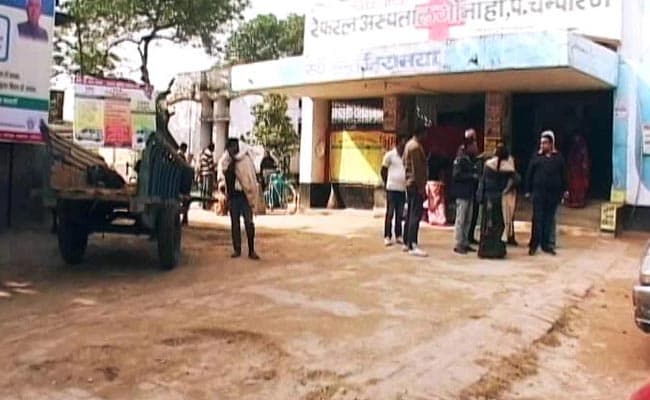 Under the central government's Janani Suraksha Yojana launched in 2005, every pregnant woman below the poverty line is assigned an Accredited Social Health Activist (ASHA) worker, a trained community health worker who is responsible for ensuring a safe delivery at a government hospital. Both the mother and the ASHA worker get Rs 1,400 and Rs 600, respectively.
The rate of institutional deliveries in Bihar has improved drastically, from 19 per cent in 2005-06 to 64 per cent in 2015-16, according to data from the National Family Health Survey-4. However, the ground reality is different from what the official figures show.
Anisha Devi from Champaran's Gaunaha had a harrowing experience before she delivered a boy. "Anisha called me at 2 am to tell me that she had gone into labour. I dialed for an ambulance but couldn't get through. Then I called the ambulance driver. He gave me another number. The next driver told me he can't come due to fog. We took her in a bullock cart and on the way we asked a car owner to drop us to the hospital. It took us two hours to reach the hospital," said Reena Devi, the ASHA worker who bought Anisha to the hospital.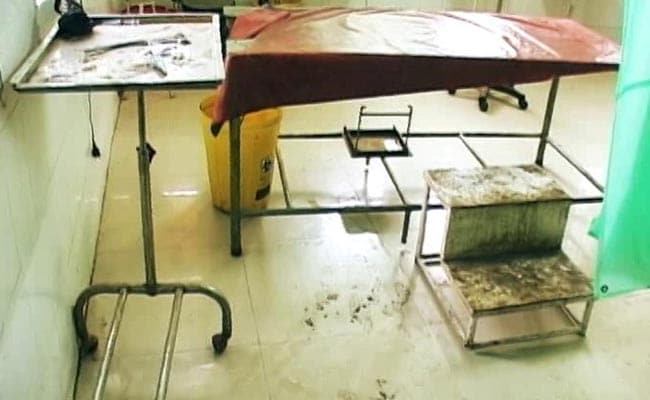 The state needs double the number of hospitals at village-level, and three times more at Community Health Centre's at the block level. Another big worry is the shortage of doctors who can perform deliveries and handle medical complications.
According to data from the Ministry of Health, hospitals across Bihar need at least 592 specialists including gynaecologists, but only 40 are available. As on March 31, 2016, over 60 per cent of primary healthcare centres or village-level hospitals were functioning with just one doctor.
At the Gaunaha Referral Hospital, for instance, 10 doctors including specialists are needed. But only three general physicians are available.
"If women here have normal deliveries, it's fine. However, if there is a complication, the doctor just refers them to city hospital in Bettiah. The women sometimes die on the way. We also need a woman gynaecologist here," said Amar Devi, an ASHA worker in Gaunaha.
Ten kilometres from the Gaunaha hospital, villages such as Semri Dumri are also dealing with safe birth crisis. Eight months pregnant Mojal Devi showed us the receipt for her latest ultrasound performed at a private facility after being turned away at the government hospital.
According to the National Family Health Survey, just 4.2 per cent pregnant women in Bihar received full antenatal care in 2015-16. A decade ago, it was 3.36 per cent.
According to the centre, Bihar's fertility rate or the number of children per woman stands at 3.4 per woman. It was four children per woman a decade ago. Also, there has not been any significant improvement in the last few years in the number of pregnant women who are anaemic. In fact, the percentage went down from 60.2 per cent in 2005 - 06 to 58.3 per cent 10 years later.
Under the central government's Integrated Child Development Scheme or ICDS, Gaiwanti Devi, who belongs to the poorest of the poor Musahar community and is due any day now, was entitled to a monthly supply of food grain -- 2 kg rice, 500 gm dal and 250 gm soyabean -- during her pregnancy. But the supply has been erratic, she said. Important components such as milk and ghee are also absent in her diet.
A report by the Comptroller and Auditor General (CAG) revealed that the ICDS coverage for pregnant and lactating mothers actually came down in the last five years, from 10 per cent in 2012 -13 to 9.5 per cent in 2015-16.
According to the PRS legislative Research, the Bihar government's health budget saw a 16 per cent decrease in allocation between 2016-17 and 2017-18. In 2017-18, Rs 2,389 crore were allocated for rural health services including safe deliveries. It was 23 per cent lower than 2016-17.