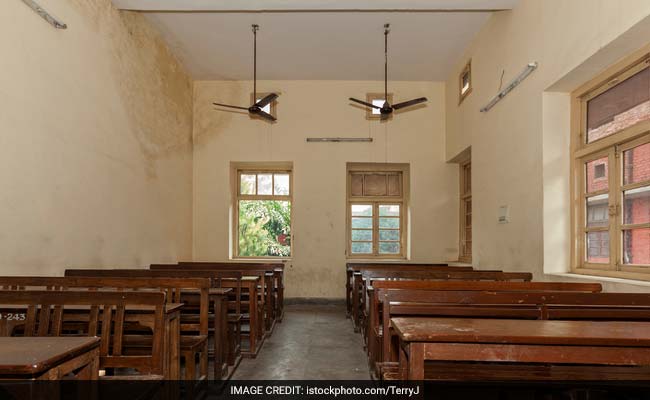 Ballia, Uttar Pradesh:
A magisterial probe has been ordered into alleged ban on singing Vande Mataram and chanting "Bharat Mata ki jai" at a government-aided intercollege in Uttar Pradesh's Ballia, the district magistrate said on Tuesday.
District magistrate Bhawani Singh Khangaraut and senior police officer Sriparna Ganguly visited Gandhi Mohammad Ali Memorial Inter College on Tuesday to check on the allegations before ordering a magisterial probe.
The district magistrate will record the statements of students, teachers and other school employees. The college principal was also asked to clarify whether there was a ban on chanting 'Bharat Mata ki Jai' and Vande Mataram.
A First Information Report or FIR was filed by a Class 12 student and three other students alleging they were attacked at the college gate on the behest of the principal, Majid Nasir and some teachers.
The students who filed the police complaint said the principal and the teachers were angry with them after one of the students informed journalists on Friday last that singing Vande Mataram and chanting "Bharat Mata ki Jai" were not allowed in the college.
The Class 12 student in the police complaint said some 25 men attacked them with lathis, while raising "Pakistan zindabad" slogans.
When they cried for help, the principal and teachers instigated the assailants to continue the beating, the student alleged.
Activists of a local group 'Manas Mandir' visited the college, after which they claimed the students were punished for singing Vande Mataram and raising "Bharat Mata ki Jai" slogan after the school prayers.
Manas Mandir manager Shiv Kumar Jaiswal said he has sent a complaint to Chief Minister Yogi Adityanath about the alleged ban, along with a video recording of the students and teachers testifying to the ban.