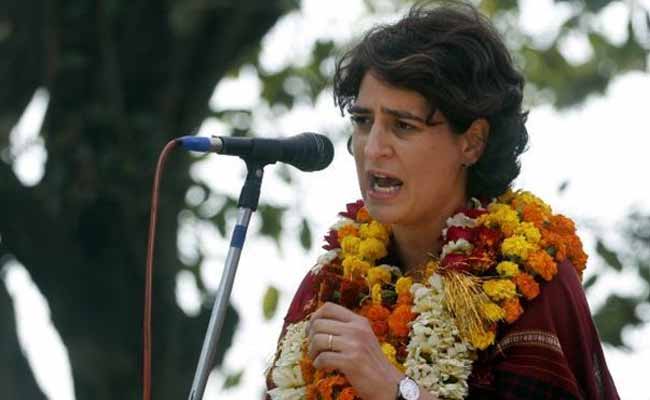 New Delhi:
Congress party president Sonia Gandhi's daughter Priyanka Gandhi Vadra has not yet given her consent to campaign in Uttar Pradesh, though the party is hopeful she will agree to their request, party Rajya Sabha MP and Uttar Pradesh Congress campaign committee chairman Sanjay Singh said on Saturday.
"We have been requesting her to campaign for a long time now. We are hopeful that she will give her consent to campaign," Mr Singh told IANS.
"And when she gives her consent, we'll let everyone know the plan," he added.
"As of now, she has not said 'yes'..But we are confident that she will agree."
Asked about media reports saying that Priyanka will play a "major role" in Uttar Pradesh assembly polls next year, he said: "I am not saying it is 'incorrect or correct'."
Priyanka and Congress Vice-President Rahul Gandhi attended the party's strategy meeting on Uttar Pradesh elections here on Friday.
Priyanka had attended the party's strategy meeting on UP assembly elections in the past as well.
Asked if anything has been finalised on the selection of candidates for the assembly polls in UP, Singh said: "The process is going on. Very soon we'll announce the list."
"If it becomes necessary to announce anything, we will do it at that very moment," Mr Singh said without giving further details.
He also said that the next strategy meeting will be held after November 22.
Asked about Congress' polls strategist Prashant Kishor's fate, Singh declined to say anything and said that only party General Secretary in-charge of Uttar Pradesh Ghulam Nabi Azad can comment.
On November 21, party president Sonia Gandhi, Rahul and Priyanka will be in Allahabad to attend a photo exhibition on former Prime Minister Indira Gandhi's life to mark her birth centenary anniversary celebrations.
Priyanka Gandhi has so far confined her electoral campaigning to constituencies of her mother and brother Rahul Gandhi (Rae Bareli and Amethi).
Congress has been out of power in Uttar Pradesh for over three decades. The party has also not won any major state assembly poll since its debacle in the 2014 Lok Sabha elections.