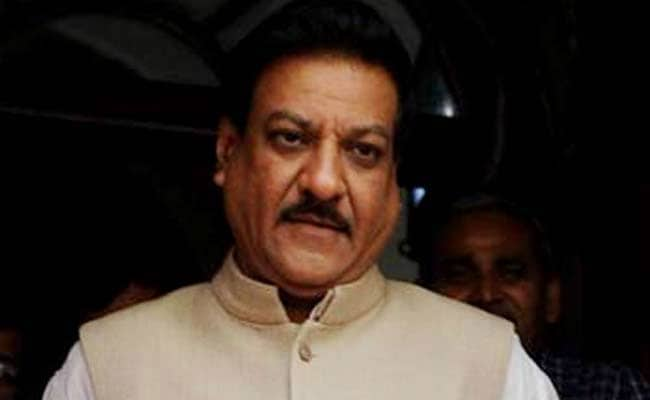 Mumbai:
Senior Congress leader Prithviraj Chavan today accused the NCP of having "back-stabbed" his party by withdrawing its support from the Maharashtra government ahead of the 2014 state Assembly polls.
His comments came after senior NCP leader Praful Patel had recently accused the Congress of pulling his party down even as it "sank" itself by wrongfully charging it with involvement in scandals.
"The NCP back-stabbed the Congress by withdrawing its support from the Maharashtra government ahead of the 2014 state Assembly polls," Mr Chavan said.
He also refuted Mr Patel's contention that he had ordered a probe against the NCP leaders in the Rs 70,000 crore irrigation scam.
"It was late Maharashtra Home minister RR Patil, who had given the permission to conduct an inquiry into the alleged Rs 70,000 irrigation scam," Mr Chavan said.
"Even I was shocked by reading news reports of the (then) government's approval to conduct a probe into the (alleged) irrigation scam. I did not even know about the decision which was taken by RR Patil," he said.
The Congress leader claimed that Mr Patil had given the approvals to conduct a probe through the Anti Corruption Bureau against NCP leaders Ajit Pawar and Sunil Tatkare on September 20, 2014, a day before the Assembly was to dissolve.
"I am not sure whether R R Patil had held discussions about it with any of his party leaders before taking such a big decision. This could be a result of internal politics," Mr Chavan claimed.
He termed the allegations levelled against him by Mr Patel as "baseless."
"It was mentioned in 2011 economic survey report that despite spending Rs 70,000 crore over irrigation schemes, only 0.5 per cent land came under irrigation. My stand behind publishing white paper on irrigation was only to find out the mistakes and loopholes in planning that could be restored in future planning," he said.
Mr Chavan, who is a legislator, added that a white paper does not necessitate an inquiry against the concerned department or the minister.
"If that was my motive, I would have chosen to hand over the issue to the ACB instead of announcing to publish a white paper," he added.