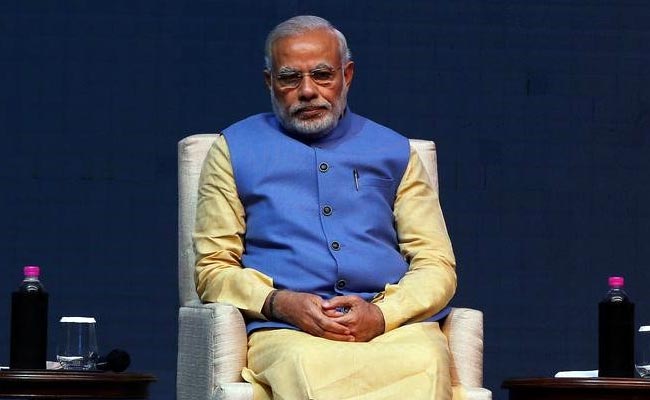 Highlights
An AAP supporter asked for records of the year PM Modi secured his degree
DU's objections to providing details overruled by information commission
Authenticity of PM Modi's degree questioned by Arvind Kejriwal last year
New Delhi:
Details of Prime Minister Narendra Modi's Delhi University degree, sought aggressively by Arvind Kejriwal and his Aam Aadmi Party, may be released soon.
The Delhi University's objections to providing these details to a Right To Information (RTI) campaigner have been overruled by the Central Information Commission.
RTI petitioner Neeraj Sharma, admittedly an AAP supporter, had asked for the records of all those students who graduated with a Bachelor of Arts degree in 1978, the year PM Modi secured his degree, according to the university.
But he was told that the information is "private" and has nothing to do with "public activity or interest".
Meenakshi Sahay, the information officer who rejected Mr Sharma's request, has been fined Rs 25,000 by the Commission.
The authenticity of PM Modi's degree was questioned by Arvind Kejriwal, the Chief Minister of Delhi, last May.
The university's Registrar Tarun Das said: "We have checked our records and it has been authenticated that Prime Minister Narendra Modi's degree is authentic. He cleared the examination in 1978 and was awarded the degree in 1979."
Mr Sharma then asked for information on the number of students who graduated in 1978 and those who appeared for the exams. He also asked for the results of all the students.
When the university refused to oblige, he went to the Information Commission.
Information Commissioner Sridhar Acharyulu said the university had given no evidence or explanation on how disclosing degree details infringes upon privacy. "If the degree related information is about a celebrity or an ordinary man, the access to information has to be provided by the public authority. The (university official) did not come up with any basis for considering the degree-related information of the students as third party information, except claiming so," he said.