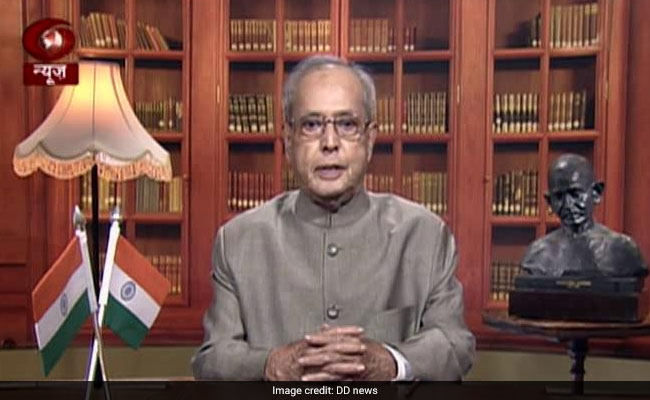 New Delhi:
Days away from demiting office, President Pranab Mukherjee, in his farewell address to the nation today, said he was "overwhelmed by a deep sense of gratitude" for people's trust and faith in him. As the guardian of the constitution, he said he had been aware of his responsibility for "each day of these five years". "How successful I was in discharging my responsibilities will be judged, over time, by the critical lens of history," he said. The President will hand over the charge of the nation's highest office to his successor Ram Nath Kovind on Tuesday.
Here are the Top 5 quotes from President Mukherjee's farewell address:
The soul of India resides in pluralism and tolerance. We derive our strength from tolerance; it has been part of our collective consciousness for centuries

There are divergent strands in public discourse; we may argue, we may agree or we may not agree.

But we cannot deny the essential prevalence of multiplicity of opinion. Otherwise, a fundamental character of our thought process will wither away.

For development to be real, the poorest of the land must feel that they are a part of the nation's narrative.

I have received much more from the country than I have given; for that, I will remain ever indebted to people of India.
Post a comment