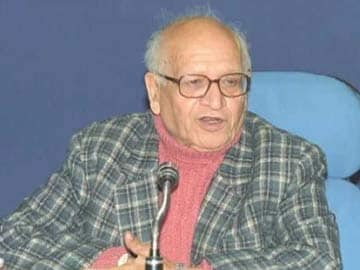 New Delhi:
President Pranab Mukherjee has condoled the death of Professor Bipan Chandra, describing him as "one of the foremost scholars on modern India".
In a condolence message to his son Bikas Chandra, the president said: "I am extremely saddened to learn about the passing away of your father" who died on Saturday.
"Bipan Chandra was one of the foremost scholars in our country on modern India. For his immense contribution towards the study of Indian history, he was honoured with a Padma Bhushan.
"He will be missed by his large number of friends, colleagues and students," the message said.