Highlights
Maximum damage was seen in Alwar, Dholpur and Bharatpur districts
Vasundhara Raje has asked officials to provide help to the injured
Houses collapsed, power lines snapped, trees were uprooted in many parts
Jaipur:
Twenty seven people have died and several injured in Rajasthan last night after a powerful dust storm swept through the state. The eastern part of Rajasthan, like Alwar, Dholpur and Bharatpur districts, were the worst-affected in the dust storm. The intense storm and lightning led to houses collapsing, trees being uprooted and power connections snapping. Authorities fear that the number of people who have died may go up. Prime Minister Narendra Modi has taken note of the tragedy and asked the centre to help the state.
Most of the victims were sleeping in their homes as the their roofs collapsed in the storm.
An official said
40 mud huts were burnt after lighting struck a village
in Dholpur district. Alwar, 164 km from Delhi, has been without electricity since last night after electric poles were damaged by falling trees. Maximum damage was caused in Bharatpur district where 12 deaths have been reported.
Rajasthan Chief Minister Vasundhara Raje has asked officers in the affected districts to provide help to the injured. "Distressed after storm in Alwar, Bharatpur and Dholpur. I have asked the concerned district authorities to ensure every possible help to treat all the injured. My condolences to the families of those who have lost their lives," Vasundhara Raje tweeted this morning.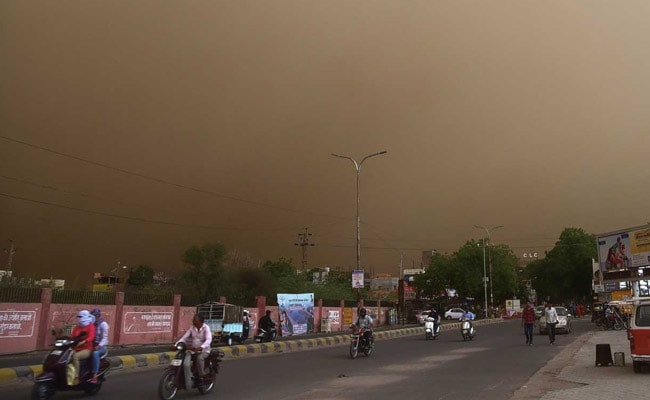 "We have sent one team each to Bharatpur , Alwar and Dholpur. The dust storm has been declared a disaster under the State Disaster Response Force (SDRF) norms. We will give Rs 4 lakhs to the dead and immediate relief of Rs 4,300 each to those admitted in hospitals ," Disaster Management and Relief secretary Hemant Gera said.​
Former Rajasthan Chief Minister and Congress leader Ashok Gehlot expressed his sadness and said he is cancelling his birthday celebrations today.
Dust storm and heavy rains hit Delhi as well on Wednesday evening
. The Met department said a squall with a wind speed of 59 km per hour hit the city at 4:45 pm. The sudden gust of wind lasted for not more than a few minutes. 15 flights, including two international flights, were diverted from Delhi due to bad weather.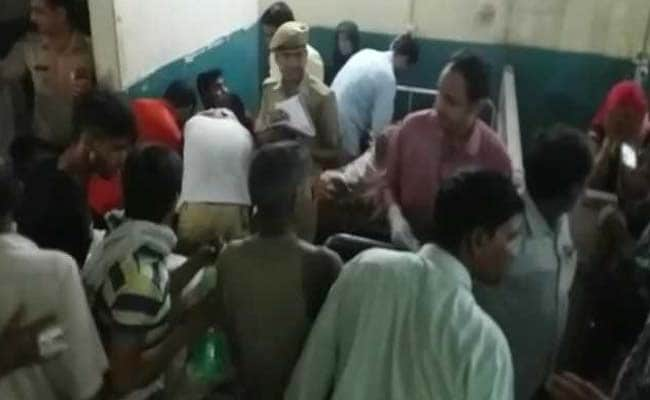 On Wednesday, heat wave was reported in parts of Rajasthan with Phalodi recording the highest temperature at 46 degrees. The weather department had warned of dust storm, heat wave and light rains in different pockets of the state.
(With inputs from PTI)