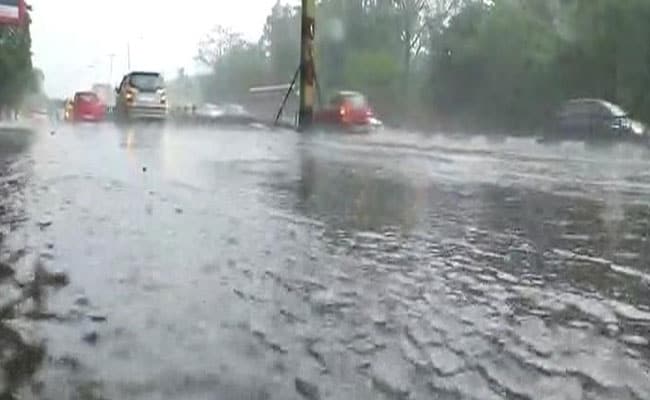 New Delhi:
A squall and dust storm followed by heavy rain lashed the national capital this evening offering respite to Delhiites from the sweltering heat but caused traffic snarls in parts of the city.
A squall with a wind speed of 59 km per hour hit the city at 16.45 pm and continued till 16.47 pm, MeT Department said.
Some parts of the city such as Sansad Marg, Lajpat Nagar and Dwarka were lashed by the rainfall which started at 7.40 pm.
The maximum temperature was recorded at 38.3 degrees Celsius, normal for this time of the year, whereas the minimum temperature settled at 27 degrees Celsius, two notches above the season's average.
The humidity oscillated between 66 and 38 per cent.
The MeT office has forecast overcast skies along with possibility of a drizzle for tomorrow.
"The maximum and minimum temperatures are expected to hover at 36 and 26 degrees Celsius respectively," the weatherman said.
Yesterday, the maximum and minimum temperatures here settled at 37.6 and 26.5 degrees Celsius respectively.