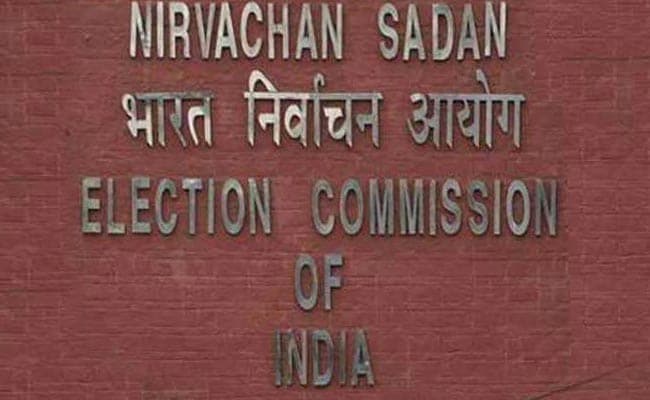 New Delhi:
The Election Commission is vested with absolute powers, but still has to act in conformity with the law made by Parliament, the Supreme Court said Tuesday. The top court said that even though the poll panel has powers to supervise and conduct free and fair election, those powers have their limitations.
It noted the contention of the counsel for the petitioner that empirical evidence supported the view that the current legislative framework permits criminals to enter the electoral arena and become legislators.
"There is no denial of the fact that the Election Commission has the plenary power and its view has to be given weightage. That apart, it has the power to supervise the conduct of free and fair election.
"However, the said power has its limitations. The Election Commission has to act in conformity with the law made by Parliament and it cannot transgress the same," a constitution bench headed by Chief Justice Dipak Misra said while passing a slew of directions aimed at de-criminalisation of politics.
The bench, which also comprised Justices RF Nariman, AM Khanwilkar, Y Chandrachud and Indu Malhotra, directed that each contesting candidate will have to fill up the form provided by the Election Commission of India and he or she will have to state "in bold letters" about the criminal cases pending against them.
The top court, however, left it to Parliament to cure the "malignancy" of criminalisation of politics by making a law to ensure that persons facing serious criminal cases do not enter the political arena.
The top court said the increasing trend of criminalisation of politics tended to disrupt constitutional ethos and struck at the "very root of our democratic form of government."
The court, while pronouncing the judgment, was analysing the role of the Election Commission and the extent to which it can exercise its power under the constitutional framework.