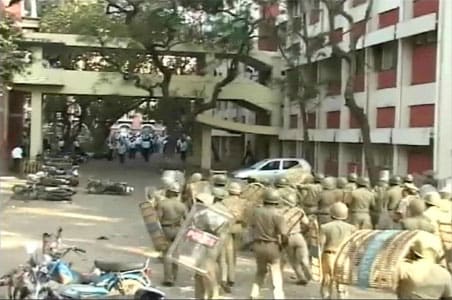 Chennai:
An unprecedented clash between policemen and lawyers that had turned Madras High Court into a battleground.
The police were trying to arrest lawyers who had attacked advocate and Janata Party state President Subramanium Swamy inside the court hall. Fifty people were injured including a sitting judge.
On Thursday the court has held the then Chennai Police Commissioner K Radhakrishnan responsible.
It has advised the state to suspend him and three other senior officers using its discretion saying: "It was an imprudent act by the police to deploy so much of force when the accused lawyers were willing to surrender. And the Police Commissioner failed in his duties."
"The court will also take contempt proceedings and file criminal charges against them," said S Prabhakaran, president, Madras Bar Association.
The court also came down heavily on lawyers who had boycotted work to lobby for the removal of the policemen.
"Yes we will listen to that and certainly co-operate with the police," said Paul Kanagaraj, president, Madras High Court Advocates Association.
Traditionally the police and lawyers in Chennai have been locking horns. Now it may take a long time for them to shake hands.