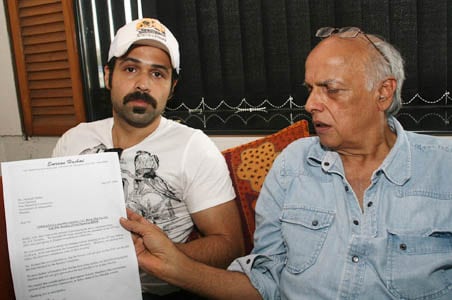 Mumbai:
In a new twist to the episode of alleged religious profiling involving Emran Hashmi, a police complaint has been filed against the actor, who had claimed that he was denied a house because he was a Muslim, accusing him of promoting enmity between different communities.
The complaint, filed by a social activist and the executive member of National Youth Committee of BJP leader Sanjay Bedia with D B Marg police station in Mumbai on Saturday night, has accused Hashmi and noted filmmaker Mahesh Bhatt of various offences under IPC, Bedia's lawyer Ketan Mehta said.
Bedia claimed that Hashmi had not entered into any agreement with the house owner or even paid a token amount to him. The actor had "unnecessary" raked up the issue of NOC saying it was refused by the housing society only because he was a Muslim, the BJP leader said.
"We are upset over his allegations which have been denied by the housing society," said Bedia.
Hashmi has been accused of promoting enmity between different groups on grounds of religion by his acts under Sections 153-A and of deliberate and malicious acts with an intention to outrage the religious feelings (Section 295-A). He has also been accused of giving false information to authorities to initiate legal action under Section 177 and for lodging false complaint to initiate the authorities to take action under Section 182.
Mahesh Bhatt has been charged with section 120-b (conspiracy) and 34 (common intention). The complaint was also lodged against him because he had supported Hashmi by issuing statements in the media, Mehta said.