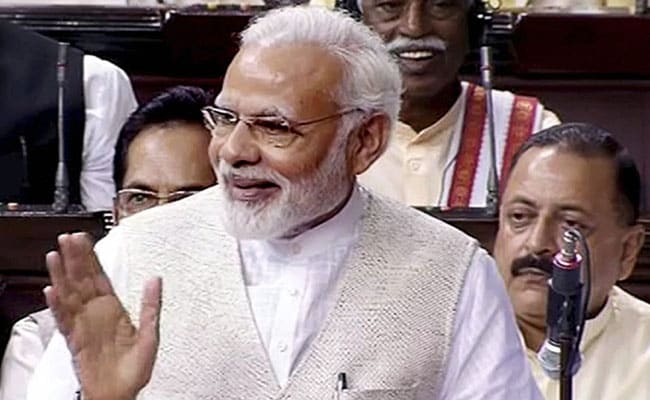 Prime Minister Narendra Modi will visit Xiamen in China next month for a summit of BRICS -- a grouping of Brazil, Russia, India, China, South Africa, the foreign ministry said today. The summit - the second BRCS meet in China -- will be held at the coastal city from September 3 to 5.
"At the invitation of the President of People's Republic of China, Prime Minister Shri Narendra Modi will visit Xiamen in China's Fujian province during September 3-5, 2017 to attend the 9th BRICS Summit," a statement from the foreign ministry read.
The announcement comes a day after China and India agreed to end a nearly 70-day stand-off at the Sikkim border that began in June. Both sides have withdrawn troops from the Doklam Plateau, a region claimed by both China and Bhutan. Bulldozers and other road-building equipment have been removed from the area, sources said, indicating that Beijing had agreed to stop plans for a new road that triggered the crisis.
China's People's Liberation Army, however, had warned India
to "draw lessons from the stand-off... and abide by established treaties.. and work together with China to safeguard peace and stability along the border".
Amid the stand-off, National Security advisor Ajit Doval had travelled to Beijing for a summit of security officials of BRICS in July, during which he also met Chinese President Xi Jinping. The meeting had underscored the need for strengthening strategic mutual trust".
After the summit, PM Modi would also go to Nay Pyi Taw in what would be his first state visit to Myanmar. He would hold discussions with State Counsellor Daw Aung San Suu Kyi and call on President U Htin Kyaw. Apart from his engagements in Myanmar's capital city, he will visit Yangon and Bagan, the foreign ministry said.