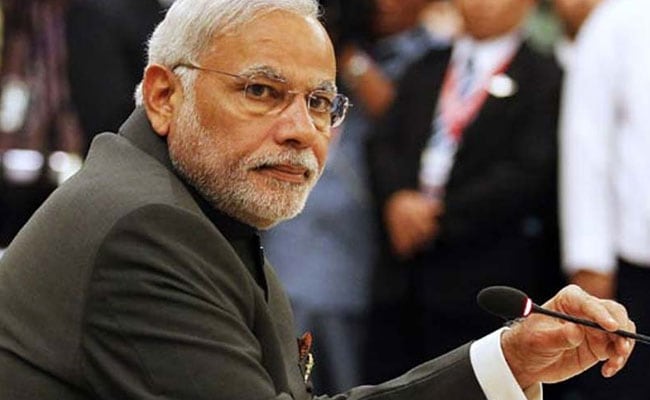 Highlights
Donald Trump looks forward to hosting PM Modi in Washington: White House
Trump called PM on Monday to congratulate him for BJP's victory in polls
Both have had 2 telephonic conversations since Trump's inauguration
Prime Minister Narendra Modi will visit Washington later this year and US President Donald Trump looks forward to hosting him, White House said today in an indication of the continuing bonhomie between the two nations under the new administration despite the recent unease over visa curbs. While no specific date has been mentioned, a statement from the White House today said, "President Trump also said he looks forward to hosting Prime Minister Modi in Washington later this year."
PM Modi had two telephonic conversations with President Trump since his inauguration in January. The last of these conversations took place on Monday, when
President Trump called the Prime Minister
to congratulate him about the BJP's sweeping victories in recent round of state elections. The rare gesture indicated the continuing warmth in bilateral relations.
This was the second time that Mr Trump called PM Modi -- the first occasion was in January, when they discussed the security situation in South and Central Asia. At the time, President Trump had also
invited PM Modi
to visit the US.
In the run-up to the Presidential elections, Mr Trump had called PM Modi a "great man" who was "very energetic in reforming India's bureaucracy".
The Prime Minister had reciprocated, becoming one of the first leaders to congratulate Mr Trump after his victory. In a series of tweets, he had said he looked forward to working with President Trump to "further deepen" India-US ties and "realise the full potential of our cooperation".
The bilateral relations between India and the US had reached a new high under the Barack Obama administration. While PM Modi had visited US four times, and had been hosted at the White House, President Obama had been the chief guest at the Republic Day celebrations last year. He had even co-hosted Mann ki Baat, the Prime Minister's monthly radio programme.
The Trump administration's curbs on visa for skilled workers, meanwhile, have given rise to concern among the IT professionals of India. Of the 65,000 H-1B visas issued annually by the US, Indians are by far the largest group of recipients. Last week the government said India is in talks with the US regarding this. "There is no reason to worry as of now," External Affairs minister Sushma Swaraj had said.