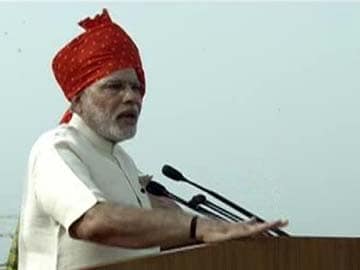 New Delhi:
Prime Minister Narendra Modi has advanced the departure for his six-day US visit by a day in view of the night landing curfew in Germany.
The PM will now leave Delhi on September 25 instead of September 26 and will land in New York around 5 hours ahead of schedule, on the afternoon of September 26. His first engagement is a visit to the 9/11 memorial site early on the morning of September 27.
His plane - the Air India One - will halt in Germany's Frankfurt before beginning the trans-Atlantic leg of the journey. Hence the precaution.
Night flights - those between 11 pm and 5 am - have been banned in Frankfurt, Europe's third busiest airport, since 2011 following complaints by local residents about the noise.
PM Modi is to meet President Barack Obama at the White House on September 29 and 30. He would attend the UN General Assembly session in New York and then fly to Washington DC for the meeting with Mr Obama.
In a recent interview to the television channel CNN, the Prime Minister said that despite "ups and downs" he envisages a "deepening of ties" between India and the US.
This would be his maiden visit to the US. For years after the 2002 Gujarat riots soon after he came to power as the state's chief minister, Mr Modi was denied a US visa.
But ever since his spectacular victory in the national elections four months ago, the Obama administration has courted Mr Modi.
Already, US Secretary of State John Kerry and Defence Secretary Chuck Hagel have visited India.