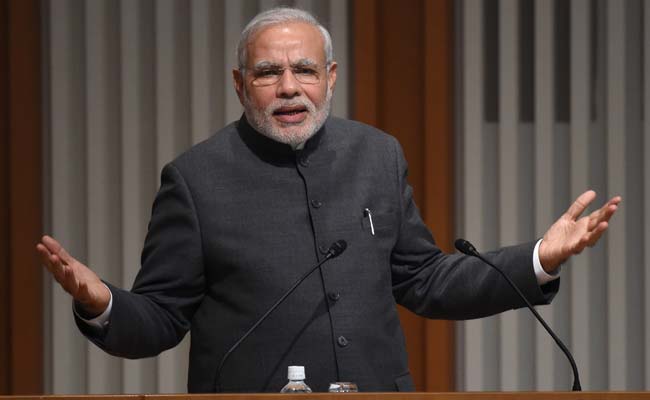 Tokyo:
Prime Minister Narendra Modi took a swipe at China today, hours before his summit talks with Japanese premier Shinzo Abe in Tokyo.
"The 21st century is Asia's century, the world has accepted it. The question is - how will it be? There are two ways - one of 'Vistarvaad' (expansionism) and the other of 'Vikasvaad' (development). Those who walk on the path of Buddha, those who have faith in the path of development, they come with a guarantee of peace and progress. But we are witnessing today the expansionism that prevailed in the 18th century" he said.
The comments were linked to China's aggressive posture in the East and South China seas, and were seen to reflect Mr Modi's bid to prioritise India's strategic vision in reference to cooperation with Japan.
Mr Modi said, "Encroaching on a country, entering into sea somewhere, entering a country and occupying territory - this expansionism cannot do good to humanity in the 21st century. The path of development is essential and I feel Asia has to lead the world in 21st century, and India and Japan will have to together add to the glory of the path of development."
During their talks, Mr Modi and Mr Abe agreed to look into upgrading a 'two-plus-two' format for security dialogue by bringing together their foreign and defence ministers, and directed officials to launch working level talks on defence equipment and technology cooperation.
They also agreed to hold regular maritime drills, and that Japan would continue to participate in India-US drills.
PM Modi began the day with a trip to a 136-year-old school where he attended a class and interacted with students and teachers.
Mr Modi flew to Tokyo last night after a two-day stay in the historic city of Kyoto, where he visited two ancient Buddhist temples. The Japanese PM, who made a rare 500-km trip from Tokyo to welcome Mr Modi on Saturday, accompanied him in these visits.