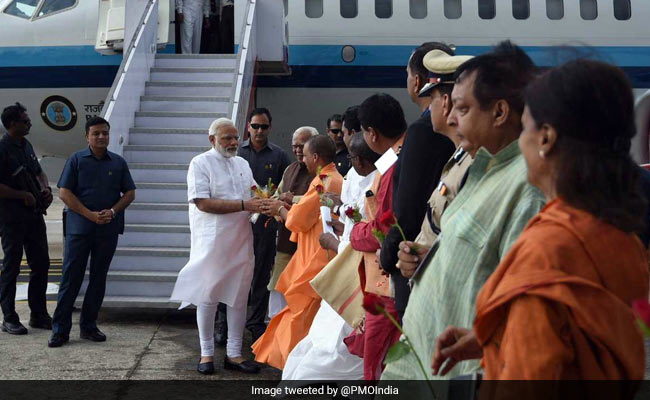 Varanasi:
Prime Minister Narendra Modi is on a visit Varanasi for the first time since the BJP's grand victory in the Uttar Pradesh elections earlier this year. The PM had camped for three days in Varanasi in March that helped in fetching the BJP 312 of the 403 seats, the biggest majority for any party in Uttar Pradesh since 1977. He will land shortly before 3 pm to start his two-day visit to the temple town to thank the electorate for their support and a bunch of infrastructure projects. The Prime Minister will also flag off the Mahamana Express Train built under the Make in India initiative. The visit comes weeks before the Lok Sabha elections to two seats - Gorakhpur and Phulpur - vacated by chief minister Yogi Adityanath and his deputy Keshav Maurya.
Here are the live updates of Prime Minister Modi's Varanasi visit:
Dream Of Poor Man Is My Government's Dream: PM Modi In Varanasi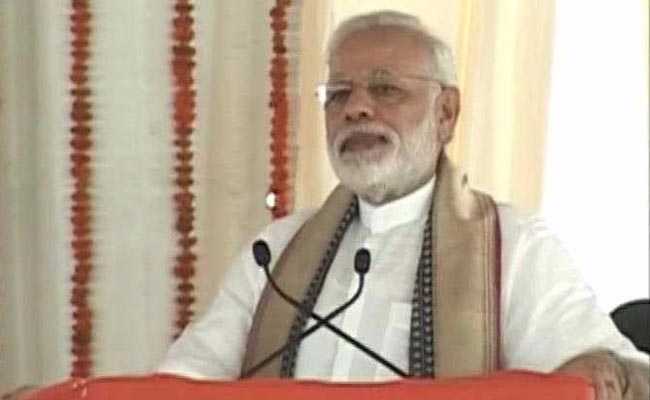 - The textile ministry is carrying on developmental activities, I do not think this kind of progress has been witnessed in years.
- So many projects have been inaugurated in the past but none of them were completed. But Yogi Adityanath have turned whatever he had promised into a success story (handicrafts).
- It's really sad when our traders and weavers, who work so hard for their craft, do not get the recognition they deserve.
- This building on which we have invested over 300 crores is not just a building, it is going to open new doors to the future.
- I want to request the auto drivers here that whichever tourist comes to visit Varanasi should be brought here. This will promote the handicraft sector.
- I want to thank all the weavers and craftsmen who work so hard and wish them luck and progress in the future.
- If you speak to any of the poor and ask them what kind of a life have they led and if they want their children to lead a similar lifestyle, they would say that they would never want their children to face what they have faced.
- They want their children to be successful. The dream of the poor man is my government's dream.