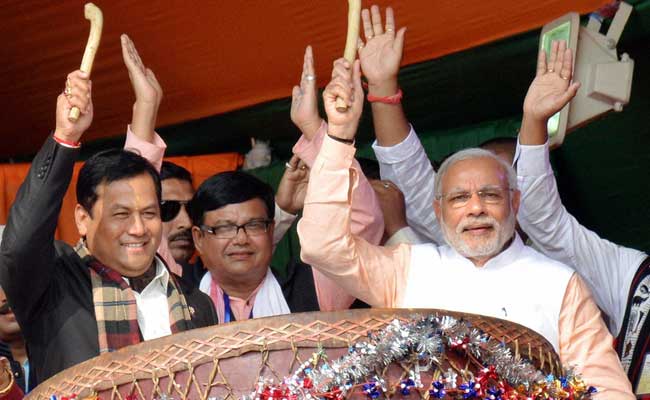 Moran(Assam):
Prime Minister Narendra Modi recalled his days as a tea-seller when he addressed a BJP rally today in upper Assam, known for its tea gardens.
"It is because of your (Assam) tea (that) I had earned my livelihood as a tea seller in my youth," he said and spoke of the special identity of Assam globally as a tea producer.
"This (the special identity) is due to the hard work and efforts of my tea friends. The smell of the soil here and you and your forefathers' hard work has made Assam's tea world famous," PM Modi said.
Assam goes to the poll s in a few months from now. PM Modi said that state has seen many governments came but none listened to the poor. "This I have to change. Assam needs a government which listens to the poor and the workers ... A government that will bring in change to the peoples' lives." The BJP has never formed the government in Assam. It currently has six members in the 126-strong assembly.
He asked the people to give the BJP a chance and promised to bring in development if the party is voted to power. "You have tested all governments. Give the BJP a chance to save you, to make Assam number one in the country ... All developmental programmes will be implemented when we form government here."